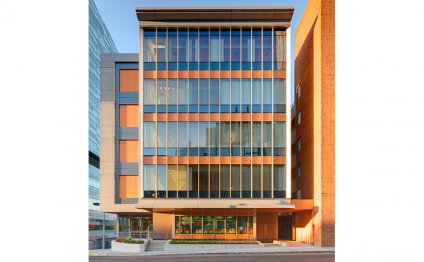 Mass Mental Health Center
The Massachusetts Mental Health Center opened its doors on June 24, 1912. From its inception, the institution has been a partnership between the Commonwealth of Massachusetts and Harvard Medical School. It is one of the oldest public teaching hospitals in the United States and has trained several generations of leaders in American psychiatry. Located three blocks from Harvard Medical School, it is both a state mental health facility and a center of academic psychiatry, combining public service with clinical- and research programs. MMHC serves an ethnically diverse catchment area of about 285, 000 people in several Boston neighborhoods, with a mission to care for the seriously mentally ill regardless of their financial circumstances.
History
The center began as the Psychopathic Department of Boston State Hospital in 1912, under the direction of Dr. Elmer E. Southard. It separated from the hospital and was renamed the Boston Psychopathic Hospital (BPH) in 1920. It was initially created to provide for the reception, diagnosis, and disposition of acute psychiatric patients in Boston, usually admitting patients for short periods only. After diagnosis patients were transferred to state hospitals or discharged for outpatient care. As the institution developed a reputation for acive teaching and research in psychiatry, cases from other state hospitals were transferred to it for observation or special treatment. After the first few years outpatient care was offered not only to discharged patients, but to the general public, with emergency and diagnostic services and special units for children and adolescents. The outpatient department of BPH was renamed the Southard Clinic in the mid-1940's in honor of the first superintendent.
By 1943 BPH was no longer a receiving hospital for all patients. Its focus instead shifted to treating and researching various mental illnesses. While many of the state hospitals were primarily custodial in nature, BPH emphasized treatment. During the 1950's and 60's it became more of a community-based facility, which was formalized when it was assigned DMH catchment areas in 1967. At the same time the change of name to Massachusetts Mental Health Center reflected its evolution into a multifaceted facility.
The Future
The original building of the Massachusetts Mental Health Center closed in November of 2003. The staff and all client services were moved to the Lemuel Shattuck Hospital in Jamaica Plain, MA. The majority of the ongoing research programs moved to the Landmark Center (former Sears Building) in Boston - some segments will follow the client services to the Lemuel Shattuck Hospital. The State lease of the 74 Fenwood Road property has expired and the Division of Capital Asset Management wrote a Request for Proposal (RFP) for the property. The RFP will include a requirement to the developer of the construction of the site to provide for a new facility which will replace the historic MMHC. Staff and services hope to return to the site by 2012.
Source: www.1856.org
Share this Post
Related posts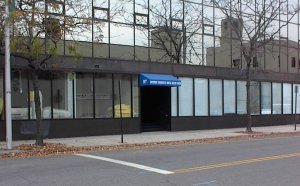 DECEMBER 10, 2023
SWCMHS ADMINISTRATIVE OFFICE: 97 Middle Street, Bridgeport, CT 06604 PH: 203-579-7300 Fax: 203-579-6305 COMMUNITY OUTPATIENT…
Read More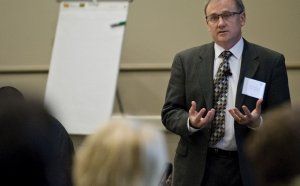 DECEMBER 10, 2023
Blue Ridge Counseling Center Dr. Bob Lizer, MD 335 Westside Station Drive Winchester, VA (540) 662-7 Dr. Russell McKelway…
Read More