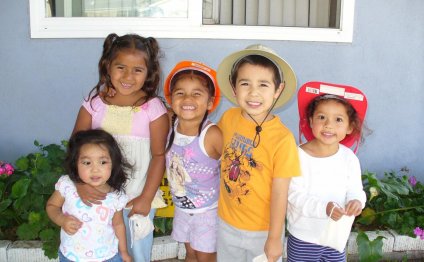 Fresno Mental Health Services
Our staff is bilingual and bicultural, and services are respectful of the culture of the children/youth and their families. Services are delivered through a multi-agency collaborative approach that is grounded in a strong community base.
Services include:
Individual therapy
Group therapy and family counseling
Crisis services 24/7
Case management
Rehabilitation therapy
Medication management and support
Specifically, we work with families in the following ways:
Provide training and techniques to help with problem solving, behavior and anger management, social skills, communication, and more. Services are individualized and tailored to the strengths and needs of each child/youth and family.
Work with children of all ages to improve peer and family interactions and also improve school attendance and participation.
Provide individual counseling for both parents and children, including services for those who may have a history of trauma or have other mental health needs
Help parents understand how a child's (and a parent's experience) may affect the child's functioning and development
Teach parenting skills and incorporate the family at the center of treatment to meet the needs of the whole family. We also help caregivers with the challenges and strains that come with this responsibility.
Connect people with community resources (including vocational resources for young adults)
Offer multi-family groups with between five and eight families with the child present (per appropriate age). Engaging and connecting with others in similar situations is often extremely beneficial and helpful.
Who Qualifies for this Community Services Program?
Services are available to children ages birth to 21-years-old and their families who are in the Fresno County Child Welfare system and include:
Children in foster care or who are at imminent risk of foster care placement, and
Those who have a mental illness or condition that has been documented or, would have been documented if an assessment had been made, and
Those needing individualized mental health services that can include professionally acceptable assessments, behavioral support, case management services, family support, crisis support, therapeutic foster care, and other medically necessary services in the home or in a home-like setting.
Those with an open child welfare service case; and
Full-scope Medi-Cal (Title XIX) eligible; and
Those who meet the medical necessity criteria for Medi-Cal Outpatient Specialty Mental Health Services
Those currently in or being considered for wraparound, therapeutic foster care, specialized care rate due to behavioral health needs or other intensive Early and Periodic Screening Diagnostic and Treatment (EPSDT) services
Those currently in or being considered for placement in a group home (Rate Classification 10 or above), a psychiatric hospital or 24-hour mental health treatment facility (e.g., psychiatric inpatient hospital, community residential treatment facility); or who have experienced three or more placements within 24 months due to behavioral health needs.
The Central Star Youth Psychiatric Health Facility (PHF)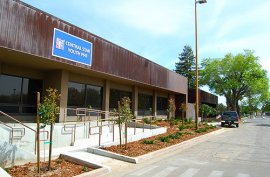 Fresno County and the rest of the Central Valley have a new Psychiatric Health Facility (PHF) for adolescents. It serves youth ages 12-17 who are experiencing an acute psychiatric crisis. The Central Star Youth PHF is a newly remodeled 16-bed facility at Kings Canyon Road and S. Cedar Avenue in Fresno. The short-term facility is focused on acute care, stabilization, community transition, and aftercare. The Youth PHF will coordinate with families, counties, insurers, and community-based organizations for aftercare and maintaining safety for youth.
The 7, 100-square-foot facility has nine double client rooms, its own kitchen, common areas, an outside courtyard with a basketball hoop, as well as many other age appropriate amenities. The remodel of the facility was accomplished through capital building funds from the Mental Health Services Act (MHSA), a state tax on those with incomes above one million dollars approved through Prop 63.
The Central Star Youth PHF:
Provides intensive treatment programs with individualized care plans for up to 16 clients and their families
Offers counseling, psychiatry, medication support, nursing, and rehabilitation services including therapeutic group activities and expressive arts
Moves clients through five phases: admission;engagement; learning; stabilization; and linkage to resources and aftercare
Will provide services on a voluntary or involuntary basis
Will accept Fresno County clients with Medi-Cal and those who are impoverished
Is available for contracting with Central Valley counties
Is licensed by the California Department of Health Care Services
Central Star provides a Family Handbook for families. It is available in English, Spanish, and Hmong. Our Handbook contains information on the services your child will receive and how you can participate in your child's care, our visiting hours, answers to questions about legal issues, and advice on how to help your child after discharge. We want to answer all questions you have about the care your child receives both during the stay at the PHF and the plan for continued care after discharge.
Because we greatly value family involvement and want to help you care for your child, Central Star staff includes a Family Advocate who we will introduce to you. Call our main number to reach the Family Advocate for any assistance you need.
The Central Star Psychiatric Health Facility (PHF) is located at:
4411 E Kings Canyon Rd., BLDG 319
Fresno, CA 93702
(Kings Canyon Rd & S. Cedar Avenue)
Note: the parking lot directly in front of the building is permit only. There is plenty of other parking.
Please call: (559) 600-2382 x100
Fax: (559) 475-7866
Contact
Hector Cabrera, LCSW
Administrator
Central Star Youth Psychiatric Health Facility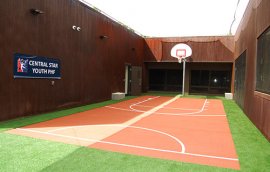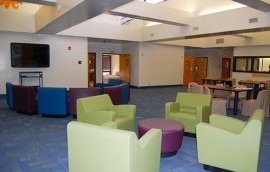 Source: www.starsinc.com
RELATED VIDEO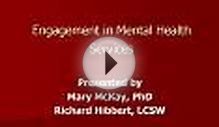 Engagement in Mental Health Services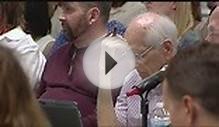 Mental health services face budget cuts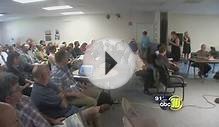 Fresno County wants to increase access to mental health ...
Share this Post
Related posts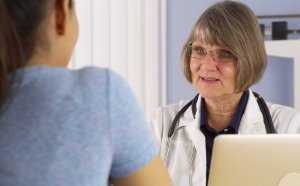 DECEMBER 11, 2023
What is the Community Mental Health Services Block Grant (MHBG)? The MHBG program s objective is to support the grantees…
Read More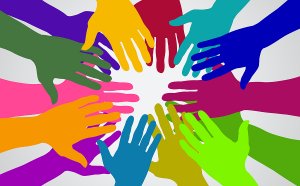 DECEMBER 11, 2023
Community Behavioral Health (CBH) is a not-for-profit 501c (3) corporation contracted by the City of Philadelphia to provide…
Read More