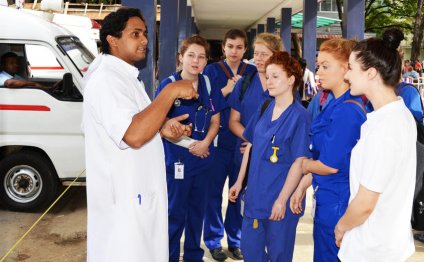 Mental Health Nursing Abroad
This is a great opportunity for employers to recruit qualified nurses, like you, who have the specialist skills they need to enhance the healthcare workforce in British Columbia. Explore your opportunities with Nurse Vancouver; it could be the challenge you seek. We know how hard you have worked to get where you are. Make the move to new challenges in a city that welcomes nurses from across the world to work within a diverse population of citizens. Much has been said about the growing world-wide nursing shortages. Like every dark cloud, this one has a silver lining.
Nurses today have the opportunity to explore interesting jobs–both at home and abroad. In fact, today, more than ever, nurses are being offered the opportunity to work in a diverse range of roles and settings almost anywhere in the world. The knowledge and skills that nurses acquire during their basic education and subsequent clinical practice are applicable almost anywhere. Today, many nurses are considering a move to another country to practice for a time or to relocate permanently. They are asking themselves "what important benefits can I expect to gain?" and the answer is a truly unique experience in a wonderful city!
Nurses who choose to come to Canada from countries like the UK, Australia, New Zealand and the United States are offered this wide range of opportunities with the benefit that they will work in their own language and in a culture that is familiar. British Columbia, like all provinces in Canada, has a universally funded and accessible health care system. The provincial government sets province-wide goals, standards and performance agreements for health service delivery by the health authorities, who in turn manage and deliver health services to acute and specialty hospitals, long-term care facilities and community-based programs of public health and home-care (like visiting nurse programs) within their jurisdiction. Vancouver is the home of one of the largest medical education programs in the country, which means that the medical students you work with today will be the doctors of tomorrow.
Nurses are integral members of health care teams in British Columbia. You will work closely with physicians, respiratory therapists, pharmacists, physiotherapists and social workers to provide personal and caring support to each patient. Nurses in Vancouver are also surrounded by an extensive support team consisting of care aides, ECG technicians, and house keeping staff, just to name a few. This extensive support team allows for a greater amount of time to be spent nursing patients.
To ensure that your nursing needs are addressed, most organizations have nurses at every level of decision-making including nurses at the most senior executive tables. Employers commonly offer paid support for ongoing education in specialized settings. Due to the emphasis on education and training, nurses in Vancouver are able to work in multiple fields; such as ORTheatres, Accident & Emergency, Acute and Community all in the same career path. Support for new qualified nurses through orientation programs and preceptorships are also the norm. Access to continuing graduate education and opportunities for advanced practice are increasingly supported as well as self-scheduling options.
Registered nurses at the frontlines of nursing support are automatically enrolled into union membership, unlike in the UK, where you may choose not be represented by a union. These unions have a long steady history in British Columbia and amongst other roles, negotiate with the employers on contracts governing wages, benefits and working conditions for its members. Union stewards also provide individual support to members regarding the contractual agreements with employers.
**Provincial Health Services Authority (PHSA) is accepting applications at this time for Full-Time Nursing opportunities in Acute Perinatal and the Neonatal Program at BC Women's Hospital & Health Centre (BCW), Operating Room at BC Children's Hospital (BCCH), the Child Psychiatry Unit (BCCH) at BC Mental Health & Substance Use Services – Vancouver, British Columbia and the Forensic Psychiatric Hospital at BC Mental Health & Substance Use Services – Coquitlam, British Columbia.
blog about love
blog after college
blog after effects
blog after breakup
blog after gallbladder surgery
blog after hysterectomy
blog after rhinoplasty
blog after gastric sleeve
blog after 6 months
blog among us
among blog
pivigames.blog among us
https //pivigames.blog among us
perso blog among us
blog das irmas among us
blog around the world
blog around the world trip
blog around meaning
blog around
blog sailing around the world
blog travel around the world
food blog around the world
a blog around the clock
blog as a business
blog as a service
blog as subdomain or subdirectory
blog as a genre
blog as a side hustle
blog as a communication tool
blog as gaeilge
blog as literary genre
blog at the bottom of the sea
at the bottom of everything blog
word at the bottom of a blog page
what happens at the bottom of the ocean
what really lies at the bottom of the ocean
blog of top ten
like the posts at the top of a blog typically
blog at wordpress
blog at baruch
blog at vlog
blog at microblog
blog at niramaalaa.blogspot.com
blog at vlog kahulugan
blog at vlog kahulugan brainly
blog before myspace
blog before flight
blog before mario
blog before business
Source: www.nursevancouver.com
RELATED VIDEO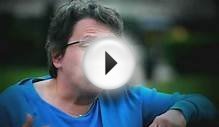 Mental Health Nursing - keep it in mind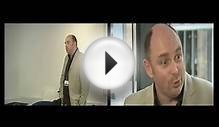 Mental Health Nursing at Anglia Ruskin University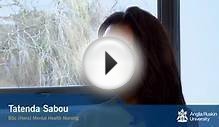 Mental Health Nursing Student Case Study - Anglia Ruskin ...
Share this Post
Related posts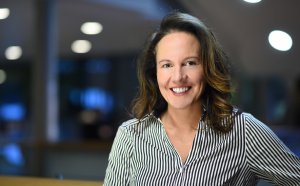 DECEMBER 11, 2023
About the American Psychiatric Nurses Association: An Introduction The American Psychiatric Nurses Association (APNA) was…
Read More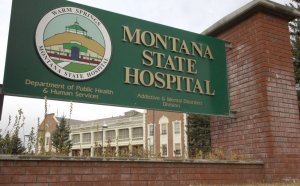 DECEMBER 11, 2023
(1) (a) Not less than 2 calendar weeks prior to the end of the 3-month period of commitment to the state hospital, a behavioral…
Read More