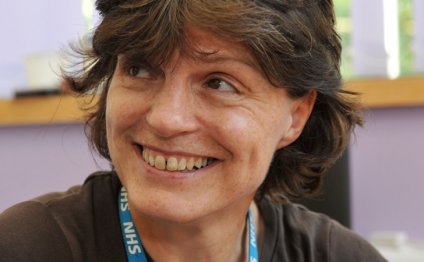 Jobs for Mental Health Nursing
As a psychiatric/mental health nurse and officer on the U.S. Army health care team, you'll work with some of the finest minds in medicine who are employing groundbreaking protocols and treatments in key psychiatric issues to address the unique challenges that our service men and women face. As a psychiatric nurse practitioner, you will serve in a vital role of providing comprehensive mental health care for Soldiers, their families and military retirees.
Job Duties
Scope of practice encompasses prevention through mental health promotion activities, intervention when emotional/mental health problems develop, and stabilization of individuals at their highest level of functioning

Provide specialized care to emotionally distressed individuals both as inpatients and outpatients, and provide consultation within the general hospital community

Conduct patient counseling, crisis intervention, medication management, milieu therapy, group therapy and critical incident debriefings

Serve as an expert educator, advisor and consultant on mental health issues to department chiefs and staff

Coordinate outpatient psychiatric care within the behavioral health care service line

Conduct medical research on diseases of military importance, and conduct, supervise and participate in graduate medical education and training of other medical personnel needed to sustain a robust medical system
Unique duty positions include: psychiatric clinical staff nurse; psychiatric clinical head nurse; head nurse in an alcohol/drug treatment program; advanced practice positions such as psychiatric nurse practitioner; clinical section chief; instructor; program director; member of medical company, combat stress control or medical detachment
Requirements
Active Duty
Bachelor's degree in nursing from a program accredited by the Accreditation Commission for Education in Nursing (ACEN) or the Commission on Collegiate Nursing Education (CCNE) or accepted by the U.S. Secretary of Education

Between 21 and 42 years of age

Current, valid and unrestricted nursing license

U.S. citizenship
Army Reserve
Minimum of a baccalaureate degree, associate degree or diploma in nursing from an accredited nursing school

At least one year of experience in psychiatric nursing

Between 21 and 42 years of age (may request a waiver, Locate A Recruiter for more information)

Current, valid and unrestricted nursing license

U.S. citizenship or permanent residency
Training
Active Duty
In the U.S. Army, the case diversity nurses experience in caring for Soldiers and their families far exceeds the medical care environment of the private sector. As an Army Nurse Corps officer, you'll have access to the most sophisticated technology, the opportunity to consult with experts in both the military and private sector, plus exceptional professional growth opportunities, which may include paid continuing education, clinical specialization and residencies.
Army Reserve
Your introduction to the Army Reserve begins with the Army Medical Department Basic Officer Leaders Course, a three-week program that will expose you to the variety of mental and physical challenges you'll face as a member of the health care team. You'll learn about the U.S. Army's approach to health care firsthand, training with other professionals and attending lectures, conferences and demonstrations that cover everything from U.S. Army customs to crisis management. You may even have the opportunity to participate in a hands-on medical simulation of an in-theater field medical unit.
After completing BOLC, you will serve with a Reserve unit a minimum of two days each month, and participate in annual training for at least two weeks each year. During this time, your duties may include attending professional seminars and military or nursing education courses provided by the U.S. Army. Plus, you'll have the opportunity to work in a wide range of health care environments, whether it be in a modern hospital, working with skilled professionals in a variety of clinical situations or supervising paraprofessionals in a field medical unit.
Helpful Skills
The normal environment of an Army Nurse Corps officer's work requires time-sensitive problem analysis with an accurate, sound, and immediate decision. Ability to operate under stress, apply critical thinking skills, make decisions and translate these skills to battlefield conditions is critical to medical and mission success.
Effective patient care requires the proper balance between technical skills and the ability to apply the appropriate treatment or procedure at the right moment. Army Nurse Corps officers possess expert knowledge in their area of concentration, patient management, and general support and coordination principles. Nurses gain this knowledge through continuing medical education and experience sustained by mentoring, additional institutional training, continuous self-development and progressive levels of assignments within their specialty.
Compensation
Acitve Benefits
Source: www.goarmy.com
RELATED VIDEO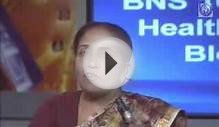 Uniforms in mental health nursing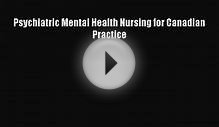 [PDF] Psychiatric Mental Health Nursing for Canadian ...
Share this Post
Related posts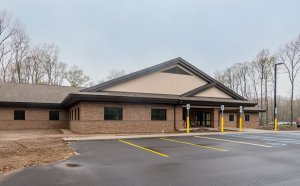 DECEMBER 10, 2023
This section explains some of the services available to adults from CMHCM. Before services can be started, you will take…
Read More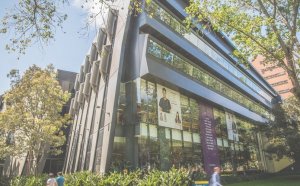 DECEMBER 10, 2023
Doc type: Information Bulletin Doc No.: IB2009_007 Functional Group - Sub Group: Clinical/ Patient Services - Mental Health…
Read More