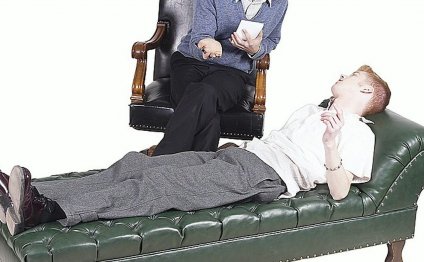 Care Plan for mental Health patients
Outline
The nursing process is an interactive, problem-solving process. It is systematic and individualized way to achieve outcome of nursing care.
The nursing process respects the individual's autonomy and freedom to make decisions and be involved in nursing care.
The nursing process is accepted by the nursing profession as a standard
for providing ongoing nursing care that is adapted to individual client needs.
The nurse and the patient emerge as partner in a relationship built on trust and directed toward maximising the patient's strengths, maintaining integrity, and promoting adaptive response to stress.
In dealing with psychiatric patients, the nursing process can present unique challenges.
Emotional problems may be vague, not visible like many physiological disruptions.
Emotional problems can also show different symptoms and arise from a number of causes. Similarly, past events may lead to very different form of present behaviours. Many psychiatric patients are unable to describe their problems.
They may be highly withdrawn, highly anxious, , or out of touch with reality.
Their ability to participate in the problem solving process may also be limited if they see themselves as powerless.
Nursing process aims at individualized care to the patient and the care is adapted to patient's unique needs. Nursing process the following steps;
Assessment
Nursing Diagnosis
Outcome Identification
Planning
Implementation and
Evaluation
Individualized care begins with a detailed assessment as soon as the patient is admitted. In the Assessment phase, information is obtained the patient in a direct and structured manner through observation, interviews and examination. Initial interview includes an evaluation of mental status. In such cases, where the patient is too ill to participate in or complete the interview, the behaviour the patient exhibits to be recorded and reports from family members if possible, can obtained. Even when the initial assessment is complete, each encounter with the patient involves a continuing assessment .The ongoing assessment involves what patient is saying or doing at that moment.
HEALTH HISTORY AND PHYSICAL ASSESSMENT
Client's complaint, present symptom and focus of concern

Perceptions and expectations

Previous hospitalizations and mental health treatment

Family history

Health beliefs and practices

Substance use

Sexual history

Abuse

Spiritual

Basic needs (diet, exercise, sleep, elimination)

Sociocultural

Coping patterns

Self-esteem

Medical Examination
Diagnostic Investigations
Mental Status Examination
Subjective Data
Objective Data

Name and general information about the
client
Client's perception of current stressor or
problem
Current occupational or work situation
Any recent difficulty in relationships
Any somatic complaints
Current or past substance use
Interests or activities previously enjoyed
Sexual activity or difficulties

Physical exam
Behavior
Mood and affect

Awareness

Thought processes

Appearance

Activity

Judgment

Response to environment

Perceptual ability
When the nurse investigates a patient's specific behaviour, it is valuable to explore the following,
Situation that precipitated that behaviour
What the patient was thinking at that moment?
Whether that behaviour makes any sense in that context?
Whether the behaviour was adaptive or dysfunctional?
Whether a change is needed?
If the nurse has to interview the patient she should select a private place, free from noise and distraction and interview should be goal directed. Although the patient is a regarded as a source of validation, the nurse should also be prepared to consult with family members or other people knowledgeable about the patient. This is particularly important when the patient is unable to provide reliable information because the symptoms of the psychiatric illness. She should gather Information from other information sources, including health care records, nursing rounds, change- of shifts, nursing care plans and evaluation of other health care professionals.
After collecting all data, the nurse compares the information and then analyses the data and derives a nursing diagnosis.
A nursing diagnosis is a statement of the patient's nursing problem that includes both the adaptive and maladaptive health responses and contributing stressors.
These nursing problems concern patient's health aspects that may need to be promoted or with which the patient needs help.
A nursing diagnosis may be an actual or potential health problem, depending on the situation.
The most commonly used standard is that of the North American Nursing Diagnosis Association (NANDA).
A nursing diagnostic statement consists of three parts:
Health problem
Contributing factors
Defining characteristics
The defining characteristics are helpful because they reflect the behaviour that are the target of nursing intervention .They also provide specific indicators for evaluating the outcome of psychiatric nursing interventions and for determining whether the expected goals of the nursing care were met.
Example:
If a patient is making statements about dying, he is isolative, anorexic, cannot sleep and wants to die. Then the nursing diagnosis can be-
Helplessness, related to physical complaints, as evidenced by decreased appetite and verbal cues indicating despondency.
Fatigue related to insomnia, as evidenced by an increases in physical complaints and disinterest in surroundings.
Social isolation, related to anxiety, as evidenced by withdrawal and uncommunicative behaviour.
The psychiatric mental health nurse identifies expected outcomes individualised to the patient. Within the context of providing nursing care, the ultimate goal is to influence health outcomes and improve the patient's health status. Outcomes should be mutually identified with the patient, and should be identified as clearly as clearly and determine the effectiveness and efficiency of their interventions.
Before defining expected outcomes, the nurse must realize that patient often seek treatment with goals of their own. These goals may be expressed as relieving symptoms or improving functional ability. The nurse must understand the patient's coping response and the factors that influence them. Some of these difficulties in defining goals are as follows-
The patient may view a personal problem as someone else's behaviour.
The patient may express a problem as feeling, such as "I am lonely" or "I am so unhappy".
Source: nursingplanet.com
RELATED VIDEO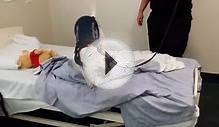 Canine Care for Mental Health Patients - www.detectordogs ...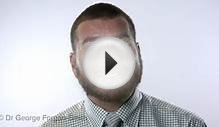 Mental Health Care Plans
Share this Post
Related posts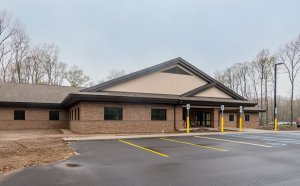 SEPTEMBER 23, 2023
This section explains some of the services available to adults from CMHCM. Before services can be started, you will take…
Read More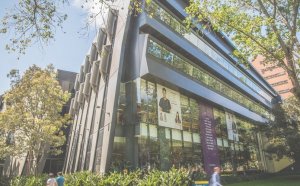 SEPTEMBER 23, 2023
Doc type: Information Bulletin Doc No.: IB2009_007 Functional Group - Sub Group: Clinical/ Patient Services - Mental Health…
Read More