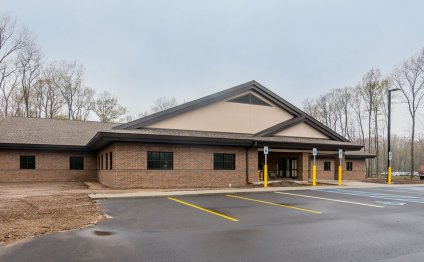 Community Mental Health for Central Michigan
This section explains some of the services available to adults from CMHCM.
Before services can be started, you will take part in an assessment to find out if you are eligible for services and what services will best meet your needs. During this planning process, you will be helped to figure out the medically necessary services, as well as amount, scope, and duration of those services. You will also be able to choose who provides your supports and services. You will receive an individual plan of service that provides all of this information.
Services CMHCM Provides
NOTE: Services in red are evidenced-based practices.
Access/Referral provides people with information and referral about community resources. Access assists with service determination and eligibility and may screen and triage routine and urgent situations. All eligible persons will be linked to appropriate resources and those not eligible will be connected to community resources.
Aggression Replacement Training (ART) teaches chronically aggressive youth alternatives to problematic behavior in a group therapy format. This evidence-based practice provides competencies to youth in Social Skills Training, Anger Management and Moral Reasoning. The ART curriculum consists of 16 weekly sessions that are 1.5 hours in length. Groups use modeling and role-play with performance feedback to tech pro-social living skills. Groups train youth to respond appropriately to provocations through focusing on triggers, cues, reminders, use of appropriate pro-social alternative behaviors, and self-evaluation. Groups also have a values component where youth are exposed to a series of moral dilemmas in a discussion group format to teach moral reasoning skills.
Assertive Community Treatment (ACT) provides intensive and basic services and supports essential for people with serious mental illness to maintain independence in the community. An ACT team will provide mental health therapy and help with medications. The team may also help access community resources and supports needed to maintain wellness and participate in social, educational, and vocational activities.
ACT consumer criteria—one of the following:
Serious mental illness (SMI) with difficulty managing medications
SMI with a co-occurring substance disorder
SMI who exhibit socially disruptive behaviors at high risk for jail or prison, or those who have been incarcerated
Frequent psychiatric hospitalizations
SMI and serious medical conditions
Anger Management is a weekly cognitive behavior therapy group service focused on reducing anger and enhancing self-control and is offered in many of our counties.
Assessment includes a comprehensive psychiatric evaluation, psychological testing, substance abuse screening, or other assessments, except for physical health, conducted by a qualified mental health practitioner to determine person's level of functioning and mental health treatment needs.
*Assistive Technology includes adaptive devices and supplies that are not covered under the Medicaid Health Plan or by other community resources. These devices help individuals to better take care of themselves or to better interact in the places where they live, work and play.
Auricular Acupuncture Acudetox is used for the treatment of all addictions, compulsive behaviors, and helps in reducing symptoms of craving, depression and anxiety. Acudetox treatments facilitate the flow of healing energy, resulting in an overall balance and wholeness in the body/mind/spirit. Acupuncture Detoxification Specialists (ADS's) give acupuncture treatments and determine the most appropriate treatment schedule. Auricular acupuncture is conducted by applying very thin needles to five areas of each ear. These needles are left in for 30-45 minutes. The treatment is most effective when individuals are resting comfortably. This is intended to be a non-verbal process best performed in a group setting. This is not a substitute for a recovery program, but an additional support to help make recovery more effective and less stressful.
Behavior Treatment Review is a review that occurs if a person's illness or disability involves behaviors that they or others who work with them want to change. Their individual plan of service may include a plan that talks about the behavior. This plan is often called a "positive behavior supports plan." The positive behavior supports plan is developed during person-centered planning and then is approved and reviewed regularly by a team of specialists to make sure that it is effective and dignified and continues to meet the person's needs.
Brief Strategic Family Therapy (BSFT) is a short-term, family-based, therapeutic intervention that targets children and adolescents aged six to 17 years. BSFT was designed and empirically validated to eliminate/significantly reduce conduct problems, drug use and associated acting-out behaviors and their corresponding emotional problems. By utilizing BSFT change interventions, dysfunctional family interactions are reversed, families are strengthened and the psychosocial problems of the children are significantly improved. BSFT is delivered in weekly, one to one-and-a-half hour sessions. The key approaches included in the treatment are (1) focus on improving parent-child interactions; (2) parent training; (3) developing conflict resolution, parenting, and communication skills; and (4) family therapy. This therapy is available in all six counties.
Clubhouse Programs are programs where members (adult consumers with a mental illness) and staff work side-by-side to operate the clubhouse and to encourage participation in the greater community. Clubhouse programs focus on fostering recovery, competency and social supports, as well as vocational skills and opportunities. Programs such as this are available in several of our communities.
Cognitive Behavior Therapy (CBT) is a therapeutic approach to helping resolve emotional and behavioral disturbance by looking at how the consumer's thoughts and beliefs impact the way they feel and behave. According to this model, the best way to change dysfunctional emotions and behaviors is to modify inaccurate and dysfunctional thinking. There are a number of thought distortions and irrational beliefs that humans are drawn toward, but are not helpful. For instance, a person might use "all-or-nothing thinking" and view things as either all good or all bad—if their performance falls short of perfect, they see themselves as a total failure. Another example is "overgeneralization, " where you see a single negative event as a never-ending pattern and may view a situation in terms of "never" going right or "always" going wrong. The goal is to help the consumer recognize and change negative thoughts and maladaptive beliefs that lead to distressing emotions and/or ineffective ways of coping. In realizing these mistaken beliefs, a person's mood and subsequent behaviors improve as a result. CBT is brief/time-limited and present-centered, focused on current concerns.
Source: www.cmhcm.org
RELATED VIDEO
Michigan Department of Community Health Overview Video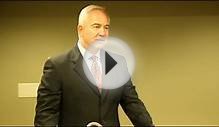 Central Michigan Community Hospital and McLaren Health ...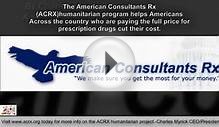 Community Mental Health for Central MI Receive Tribute ...
Share this Post
Related posts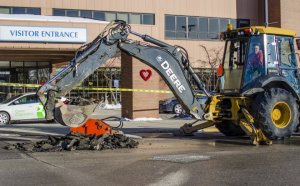 DECEMBER 11, 2023
Susan Allred is a licensed Master's level social worker who has been a therapist for over 18 years. Susan has a Bachelor…
Read More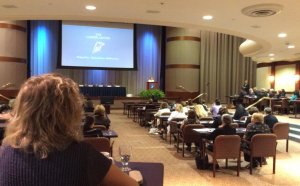 DECEMBER 11, 2023
VA mental health staff seek to enhance the quality of Veterans health care The Carl Vinson VA Medical Center in Dublin, Georgia…
Read More