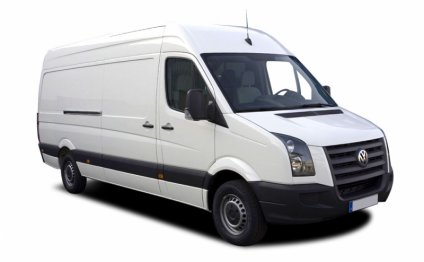 Understanding the Mental Health Act
COP Code of Practice
SCT Supervised Community Treatment
AMHP Approved Mental Health Professional
ASW Approved Social Worker
AOT Assertive Outreach Team
PICU Psychiatric Intensive Care Unit
AC Approved Clinician
RC Responsible Clinician
NR Nearest Relative
LPA Lasting Power of Attorney
SOAD Second Opinion Appointed Doctors
ECT Electric Convulsive Therapy
We are in the middle of the greatest changes in mental health law in a century. This started with the introduction of the Mental Capacity Act in October 2007, continued with amendments to the Mental Health Act (MHA) in November 2008, and will finish with a final flourish when the Deprivation of Liberty Safeguards come into effect to April 2009.
But what do these changes mean for Psychiatrists and other doctors? This article explores the changes.
The Mental Health Act 1983 (as amended by the Mental Health Act 2007)
Although the structure of the Mental Health Act remains the same – for example, compulsory admission to hospital still requires the recommendations of 2 doctors and the agreement of an Approved Mental Health Professional (the replacement of the ASW), the Act has been amended in the following ways:
| | |
| --- | --- |
| Key Change 1 | Introducing a Simplified Single Definition of Mental Disorder. |
| Key Change 2 | Abolishing the 'Treatability' Test and introducing a new Appropriate Medical Treatment Test. |
| Key Change 3 | Ensuring that Age Appropriate Services are available to any patients admitted to hospital who are aged under 18 (anticipated by 2010). |
| Key Change 4 | Broadening the Professional Groups that can take particular roles. |
| Key Change 5 | Introducing the right for patients to apply to court to displace their Nearest Relative, and including civil partners in the list of potential nearest relatives. |
| Key Change 6 | Ensuring that patients have a right to an Advocacy Service when under compulsion (implemented in 2009). |
| Key Change 7 | Introducing new safeguards regarding Patients and Electro-Convulsive Therapy. |
| Key Change 8 | Introducing a new provision to allow Supervised Community Treatment. This allows a patient detained on a treatment order to receive their treatment in the community rather than as an in-patient. |
| Key Change 9 | Earlier automatic referral to a Mental Health Review Tribunal (Tribunal) where patients don't apply themselves. & new Tribunal system structure. |
| Key Change10 | New '2nd Professional' role for renewal of section 3. |
All these changes need to be seen within the context of the Guiding Principles and the clarified legal status of the Code of Practice (COP).
The MHA tells us WHAT to do
The COP explains HOW to do it
The Guiding Principles help us to apply the MHA and COP in INDIVIDUAL SITUATIONS
The status of the Code of Practice
The Act makes it clear that professionals, including doctors, are expected to follow the guidance of the Code of Practice, or explain why they haven't done so. It also makes it clear that professionals are expected to take account of a number of issues, the guiding principles, when making decisions.
The Principles:
| | |
| --- | --- |
| Purpose | Decisions under the Act must be taken with a view to minimising the undesirable effects of mental disorder, by maximising the safety and well-being (mental and physical) of patients, promoting their recovery and protecting other people from harm. |
| Least restriction | People taking action without a patient's consent must attempt to keep to a minimum the restrictions they impose on the patient's liberty, having regard to the purpose for which the restrictions are imposed. |
| Respect | People taking decisions under the Act must recognise and respect the diverse needs, values and circumstances of each patient, including their race, religion, culture, gender, age, sexual orientation and any disability. They must consider the patient's views, wishes and feelings (whether expressed at the time or in advance), so far as they are reasonably ascertainable, and follow those wishes wherever practicable and consistent with the purpose of the decision. There must be no unlawful discrimination. |
| Participation | Patients must be given the opportunity to be involved, as far as is practicable in the circumstances, in planning, developing and reviewing their own treatment and care to help ensure that it is delivered in a way that is as appropriate and effective for them as possible. The involvement of carers, family members and other people who have an interest in the patient's welfare should be encouraged (unless there are particular reasons to the contrary) and their views taken seriously. |
| Effectiveness, efficiency and equity | People taking decisions under the Act must seek to use the resources available to them and to patients in the most effective, efficient and equitable way, to meet the needs of patients and achieve the purpose for which the decision was taken. |
In the future, it is likely that doctors will be expected to justify decision making with reference to above principles.
Key Change 1: Definition of Mental Disorder:
The definition of disorders covered by the MHA is now "any disorder or disability of the mind". This simplified definition now applies to all sections of the Act. The four forms of mental disorder (mental illness, mental impairment, severe mental impairment and psychopathic disorder) have disappeared. This potentially means some people previously excluded are now included. For example, there may be some people with an acquired brain injury who were not covered by the term "mental impairment or severe mental impairment" who could now benefit from the protections of the Act.
The Learning Disability Qualification has been introduced to preserve the status quo (e.g. under section 3, a person with a learning disability alone can only be detained for treatment or be made subject to Guardianship if that learning disability is associated with abnormally aggressive or seriously irresponsible conduct.) and now applies to all those sections that relate to longer-term compulsory treatment or care for a mental disorder (in particular section 3, section 7 (Guardianship), section 17A (Supervised Community Treatment) and forensic sections under Part 3 of the Act). It means that if the use of longer-terms forms of compulsion are being considered solely on the basis that a person has a learning disability, that disability must also be associated with abnormally aggressive or seriously irresponsible conduct. This does not, of course, preclude the use of compulsion for people who have another form of mental disorder (such as a mental illness) in addition to their learning disability.
Key Change 2: The Appropriate Medical Treatment Test
The MHA introduces a new "appropriate medical treatment" test that will apply to longer-term powers of compulsion concerned with treatment(for example, section 3 and Supervised Community Treatment ). As a result, it will not be possible for patients to be compulsorily detained for treatment or compulsion continued unless medical treatment which is appropriate taking into account the nature and degree of the patient's mental disorder and all other circumstances of the case is available to that patient.
"Medical treatment" includes psychological treatment, nursing, and specialist mental health habilitation, rehabilitation and care as well as medicine. It does not have to be the "perfect" treatment, but doctors will be expected to satisfy themselves that appropriate treatment, taking into account all the circumstances of the case, is available and state in their recommendations in which hospital(s) it will be available to the patient. When making recommendations for section 3, the recommending doctors will need to confirm that there will be appropriate medical treatment available, and state on the recommendation form the hospital, hospitals or part of a hospital that the treatment will be given in.
Source: www.bjmp.org
RELATED VIDEO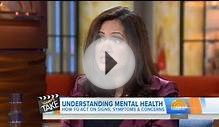 Understanding mental health: How to act on signs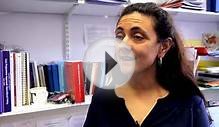 Camden Islington NHS - Understanding Mental Health Act ...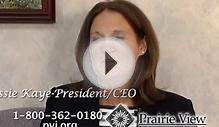 Understanding Mental Health
Share this Post
Related posts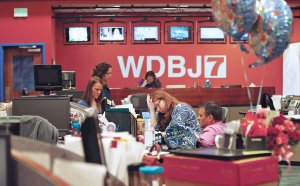 JANUARY 21, 2021
A psychiatric disability can impact various aspects of an individual s life, including the ability to achieve maximum productivity…
Read More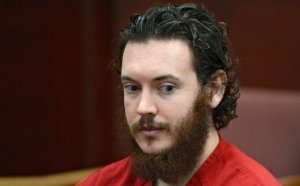 JANUARY 21, 2021
James Holmes returned to the courtroom on Monday, two years after he allegedly shot into an audience at a movie theater in…
Read More