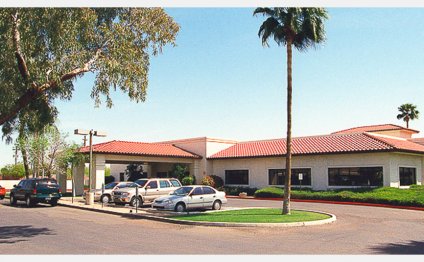 Mental Health Association of Arizona
Click the image for the full-sized file. This two-page abstract contains information critical to both national and state level payment reform decisions.
Download presentation from the ASU Center for Applied Behavioral Health Policy
The 12th Annual Summer Institute from the ASU Center for Applied Behavioral Health Policy was recently held. Click for access to the PowerPoint presentations from the session.
What to do when you are concerned about someone's mental health
Click the image for a the full-size file. This document shows a step-wise guide for what to do when you are concerned for someone's mental health, including your own. (Image Courtesy of Arizona Department of Health Services www.azdhs.gov)
Health Care Reform for Individuals With a Mental Illness or Substance Abuse Disorder (Affordable Care Act)
Improving Insurance Access and Benefits Access in 2014 Private insurance companies will no longer be able to deny coverage for a pre-existing condition including a mental illness or substance abuse disorder. Also insurance companies will not be able to discriminate based on a person's mental illness or substance abuse disorder. Medicaid will expand coverage to individuals with income below 133% of the federal poverty level. Health Insurance Exchanges to be established for individuals and small businesses. Specific outreach and enrolling assistance will be provided for individuals with a mental illness or substance abuse disorder. Private insurance companies that offer mental health and substance abuse treatment benefits are required to offer these benefits in the same amount, frequency and with the same deductibles and co-pays as physical health care coverage. Health Insurance Exchanges will provide coverage of mental health and substance abuse treatment services that are equal to the coverage of physical health services Medicaid benchmark plans, for newly enrolled individuals from the Medicaid expansion, will have to provide the same essential mental health and substance abuse treatment benefits that are required for health insurance exchanges at parity with physical health benefits. Individuals on Medicare will no longer pay a greater percentage of costs for outpatient mental health and substance abuse services compared to physical outpatient care by 2014. Required Benefits and Parity: Patient Centered Medical Home (PCMH): PCMHs focus on individuals with serious, chronic mental illness receiving holistic care through case management and coordination between mental and physical health providers. Initiation of PCMH for individuals with a mental illness could increase health outcomes. ACOs structure a group of physical and mental health providers to manage and coordinate a group of individuals' whole health care. ACOs will be required to demonstrate ability to improve health, improve patient experience while also reducing patient costs. Including mental health providers is an integral part of meeting these requirements. Accountable Care Organization (ACO): Substance Abuse and Mental Health Services Administration has already provided $50 million in grants for co-locating primary care services in community mental health centers at selected sites around the country. Additional grants will be provided for future co-location centers. Co-locating Primary Care with Community Mental Health Centers: Mental Health Research: Research on postpartum depression will become a national priority. Results from this research will be used to assist promoting services to individuals with postpartum depression through education and early diagnosis. National Centers of Excellence for Depression will research prevalence and evidence-based interventions for depression. Centers will also be required to educate policymakers, employers, and the general public about depression in order to increase awareness and reduce stigma. Grants will be available to assist in improving training programs that pertain to social work, graduate psychology programs, professional training in child and adolescent mental health as well as service training for paraprofessionals in child and adolescent mental health. Loan repayment program will be established for pediatric behavioral health specialists who serve a medically underserved area for at least two years. Mental Health Professionals: Funds will be used to educate primary care providers about mental health services including substance abuse prevention and treatment services. Additional Information:
Policy shift to expand role of mental health and wellness promotion in community public health, by Dennis Grantham, Editor-in-Chief
A new, four-year action plan from the nation's top public health organization, the Centers for Disease Control (CDC), marks a strategic shift in the nation's approach to community public health and disease prevention policy, a shift sure to cheer mental health and health reform advocates alike.
It contains eight strategies, backed by specific actions, to promote the importance of positive mental health as a critical factor in healthy lifestyles, as well as in the prevention and treatment of mental illness and chronic disease.
An advance copy of the plan, titled "Public Health Action Plan to Integrate Mental Health Promotion and Mental Illness Prevention with Chronic Disease Prevention, 2011-2015" was made available to Behavioral Healthcare, pending the official CDC release, which is expected at any time.
The plan's release moves the mental health field one step closer to full integration in the nation's public health system, a goal first envisioned in a 1999 Surgeon General report. The content on which the plan is based was guided by a Mental Health/Mental Illness expert workgroup convened by the DACH in 2008.
Among the mental health advocates thrilled by the release of the report is Ron Manderscheid, a former mental and public health researcher who now serves as executive director of the National Association of Behavioral Health and Developmental Disabilities Directors (NACBHDD, Washington, D.C.) and is an editorial board member.
According to Manderscheid, "the action plan finally recognizes the importance of community-based public health approaches that examine and promote the role of positive mental health as a means of encouraging healthy behaviors and preventing chronic disease, including mental illness. Amazingly, " he says, "[public health efforts] have never before examined this impact."
The new plan, developed under the leadership of Dr. Wayne Giles and Dr. Letitia Presley Cantrell, calls for a series of actions involving surveillance, epidemiology, communication, training, intervention, and policy.
Manderscheid says that the plan's surveillance activities will involve measuring positive mental health, mental illness, and physical disease factors, while its epidemiological activities will examine and compare the social determinants, risk factors, and protective factors for those with positive mental health versus mental illness, then explore how these factors factors predict the likelihood of physical illness.
"The plan signifies a huge change in policy, " asserts Manderscheid. "Community public health policy is moving beyond a focus on treating mental illness and instead, it's addressing the question, 'what role does positive mental health play in treating disease, preventing disease, and promoting overall health?'"
Source: www.azpha.org
RELATED VIDEO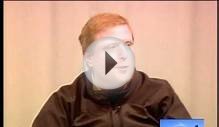 Public Access Interview with Mental Health Association of ...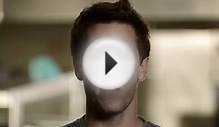 National Association of Broadcasters PSA on Mental Health ...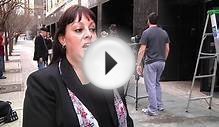 Mental Health Association of Central Oklahoma - Behind the ...
Share this Post
Related posts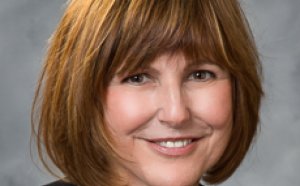 SEPTEMBER 24, 2023
MHA is an equal opportunity employer. We pride ourselves on providing our employees and volunteers with a work environment…
Read More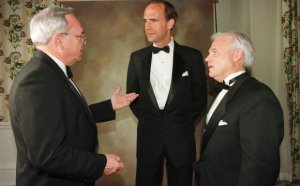 SEPTEMBER 24, 2023
Mental Health America of Greater Houston, established in 1954 by philanthropist Ima Hogg, is the area's longest serving mental…
Read More