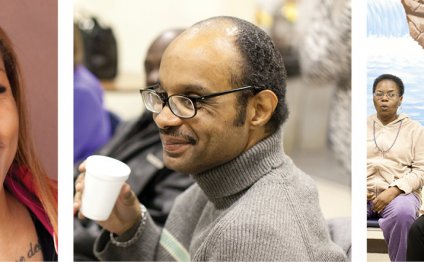 What is Behavioral Health Counseling?
Clinical mental health counseling is a distinct profession with national standards for education, training and clinical practice. Clinical mental health counselors are highly-skilled professionals who provide flexible, consumer-oriented therapy. They combine traditional psychotherapy with a practical, problem-solving approach that creates a dynamic and efficient path for change and problem resolution.
Clinical mental health counselors offer a full range of services, including:
Assessment and diagnosis
Psychotherapy
Treatment planning and utilization review
Brief and solution-focused therapy
Alcoholism and substance abuse treatment
Psychoeducational and prevention programs
Crisis Management
In today's managed care environment, clinical mental health counselors are uniquely qualified to meet the challenges of providing high quality care in a cost-effective manner. CMHCs have a foundational skillset that is distinct from those of other behavioral health disciplines. Their training in addressing the needs of the whole person and in wellness and prevention makes them well-situated to lead the effort in integrating health care.
Graduate education and clinical training prepare clinical mental health counselors to provide a full range of services for individuals, couples, families, adolescents and children. The core areas of mental health education programs approved by the Council for Accreditation of Counseling and Related Educational Programs (CACREP) include:
Diagnosis and psychopathology
Psychological testing and assessment
Professional orientation
Research and program evaluation
Group counseling
Human growth and development
Counseling theory
Social and cultural foundations
Lifestyle and career development
Supervised practicum and internship
Licensure requirements for clinical mental health counselors are equivalent to those for clinical social workers and marriage and family therapists, two other disciplines that require a master's degree for independent status.
A licensed clinical mental health counselor has met or exceeded the following professional qualifications:
Earned a master's degree in counseling or a closely related mental health discipline;
Completed a minimum of two years post-master's clinical work under the supervision of a licensed or certified mental health professional; and
Passed a state-developed or national licensure or certification examination.
Where can I find a clinical mental health counselor?
Clinical mental health counselors practice in a variety of settings, including:
private practice
community agencies
managed behavioral health care organizations
integrated delivery systems
hospitals
employee assistance programs, and
substance abuse treatment centers
What makes a good counselor?
Great question! The Association for Behavioral and Cognitive Therapies says it best:
"When people look for mental health treatment for themselves or a loved one, it is common to search for a psychotherapy provider who may have availability in their schedule, desired fees, or is covered by a specific insurance plan. However, it is essential that people in search of treatment also get specific information about the type of treatment that a mental health care provider will offer."
Watch the video below from the Veterans Health Administration to learn what it means to have "evidence-based" treatment programs.
What is AMHCA?
The American Mental Health Counselors Association (AMHCA) is the professional membership organization that represents the clinical mental health counseling profession. Clinical membership in AMHCA requires a master's degree in counseling or a closely related mental health field and adherence to AMHCA's National Standards for Clinical Practice. Rapid changes in the health care marketplace make it more necessary than ever for AMHCA members to make their voices known to this Congress. Click to read a brief history of our organization. Through a set group of standards and ethics for mental health counselors, AMHCA is dedicated to training and cultivating excellent practitioners. We want to break through walls of stigma and show how excellent mental health counselors change lives and improve mental health. AMHCA offers many different ways for counselors to improve their excellence in any field they work in.
Technology Assisted Counseling
Understanding Suicide Prevention
Treating Trauma and Chronic Distress
Mental Illness Prevention
9 Ways to Build Your Practice
Clnical practice briefs published by the Advancement for Clinical Practice Committee
The Need for Early mental Health Screening and Intervention Across the Lifespan
The Changing Behavioral Health Care Workforce Under Healthcare Reform
Source: www.amhca.org
RELATED VIDEO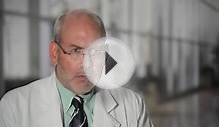 Behavioral/Mental Health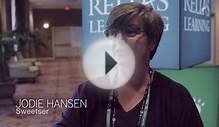 Behavioral Health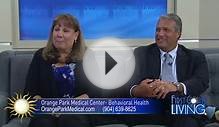 What is Behavioral Health?
Share this Post
Related posts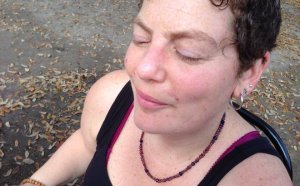 SEPTEMBER 23, 2023
Not surprisingly, recent trends in the field of psychology have paralleled developments in the field of Complementary and…
Read More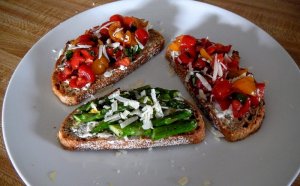 SEPTEMBER 23, 2023
The benefits of certification as a Certified Clinical Mental Health Counselor (CCMHC) include use of the CCMHC certification…
Read More