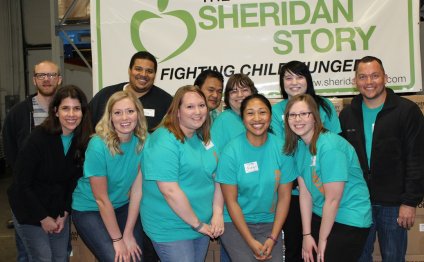 Woodbury Mental Health Clinic
Education: PhD in Counseling Psychology from the University of Minnesota, 1990.
Credentialing: Licensed Psychologist
Areas of Practice: Assessment and outpatient psychotherapy with adult clients. She is also the Director of the Woodbury location and BHSI's Director of Regulatory Compliance.
Sharon Hoag Jaslow, MS, LICSW
Education: Sharon earned a Master of Science degree in Marriage and Family Therapy at the University of Wisconsin – Stout in Menomonie, WI in 1989.
Credentialing: Licensed Independent Clinical Social Worker (since 2000).
Areas of Practice: Sharon has worked in the Social Services and Mental Health fields since 1982. She currently provides mental health assessments and psychotherapy to individuals, couples and families. Her client age range is from 3 to 60. Sharon provides psychotherapy to those who struggle with a wide range of mental health conditions including depression, anxiety, neurodevelopmental, and personality disorders. Her primary professional goal is to help clients develop their emotional, behavioral and relationship potential toward a greater sense of peace and fulfillment. Her treatment approach is tailored to the needs of the client based on their stage of development, mental health symptoms and general functioning. Cognitive behavioral, family systems theory, developmental model, psychoeducation and or play therapy techniques may be utilized.
Special Interests: The impact of Adverse Childhood Experiences on current functioning; dealing with unresolved issues related to emotional, physical or sexual abuse; trauma; challenges like ADHD, bullying, or other behavioral issues in the school or family settings; and family disruptions due to parental substance abuse, domestic violence, divorce, or death.
Daniel M. Maki, MA, LMFT, LICSW
Education: Dan has worked in the field of mental health since 1995. He earned a Master of Arts degree in Counseling Psychology from Bethel College, St. Paul, MN, in 2000, and received additional training in Marriage & Family Therapy at the Alfred Adler Graduate School.
Credentialing: Licensed Marriage and Family Therapist in Minnesota and Wisconsin. Licensed Independent Clinical Social Worker in Minnesota. Clinical Fellow of the American Association for Marriage and Family Therapy.
Areas of Practice: Dan's experience includes providing individual, couples and family therapy with children, adolescents and adults. He has experience working with a broad range of personal, relational and mental health concerns including depression, anxiety, other mental health concerns, family and relationship issues, parenting, grief counseling, and gender and sexuality issues. Dan is dedicated to helping individuals, couples and families overcome barriers, plot courses for personal achievement and success, and to live functional, fulfilling and prosperous lives. He believes that many factors - environmental, physical, financial, and spiritual - can hinder living fully. He believes meaningful change can be achieved at any stage of life and that fostering healthy relationships and life habits encourages development of productive, fulfilled people who achieve their personal goals.
fashion and more
coffee grinder manual
fashion and new
blue and white striped wrap dress
star names for boys
science all about me
astronomy music
indian hair salon nyc
wearing style of dupatta
what about coffee
january outfits
stars in the sky movie
celebrity styling tips
traditional gender roles
astronomy software
coffee mugs walmart
science men
time in astronomy
buy astronomy
coffee ground in los angeles
camera astronomy
buy trend
trending games
constellation of canis minor
music lifestyle
lake coffee house
all coffee
coffee enema kits
food choices
my coffee game
catabolism equation
fictional star systems
blue patterned maxi dress
buzzfeed outfit ideas
sand color dress
lifestyle keto 700mg
astronomical observations surveying
astronomy girls
love astronomy
my food lifestyle
lifestyle women
backyard with sky
city life
cute lazy day outfits for a summer day
recent hair trends
astronomy lab
scientific method definition biology
fashion in you
haircut terms
fashion under
fashion an
code lifestyle
astrology cafe moon sign
healthy lifestyle definition wikipedia
coffee art
science be
fashion more
coffee team
to science
astrology symbols zodiac
dress designs cute
science for
jungle hair studio
trending news today
market science
3 coffee
why not coffee
kick coffee wi
stars and stripes forever audio
stars background
cool haircut
democrat 2018 meme
only coffee
analyzing data in biology experiments such as plants and sunlight
45 haircut
science in the
astronomy boy
the top trend in films-2016-2017
the it haircut
10 most amazing things found in space
fashion was here
science experiments
december trends
i for fashion
this coffee too d
lifestyles unlimited bbb
constellation o ring
a life science
stars in the sky today
more than just coffee
r in astronomy
scientific method steps history
company lifestyle
outfit ideas pinterest
hair cuts idaho falls
fashion for now
science in life
fashion styles 2018
fashion styles for men
coffee top
instagram hashtag text cool
key trend
state science
coffee native to
brands for dresses in usa
2013 fashion
haircut of
haircut type
lifestyle facebook
trending memes india
trends app
cue hair salon
trend it
science two
some more coffee
medical astronomy
lifestyle condoms
asymmetrical white midi dress
cut haircut
lifestyle items
haircut in roseville ca
2 fashion
people of science
girl in coffee beans
house trend
outfit for drawing
astronomy uk
2016 and 2017 movies list
coffee maker reviews
t m fashion
2017 women's haircuts
where did facebook trending go
the 8 scientific method steps in order
social lives
some coffee
what is trend
kind lifestyle
anoxic pronunciation
mini flowing dress
coffee from side
haircut boy
trends this year
stars and stripes forever piano
what is coffee d
garden hair and beauty
the up trend
image lifestyle
people in science
2017 winter movies
school trend
Source: www.bhsiclinics.com
RELATED VIDEO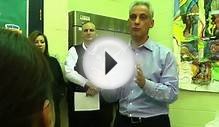 Did Rahm Emanuel scream at mental health advocates?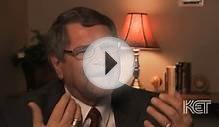 Pennyroyal Clinic- An Integrative Model | No Health ...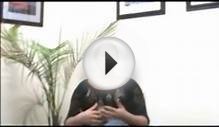 Mental Health Treatment Center at Sovereign Health of ...
Share this Post
Related posts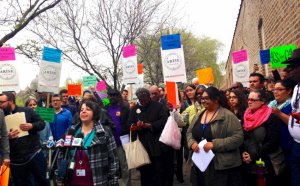 DECEMBER 10, 2023
Average Mental Health Clinician Salary More Than $200K The average salary for psychiatrists and other mental health professionals…
Read More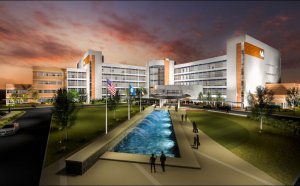 DECEMBER 10, 2023
VA provides specialty inpatient and outpatient mental health services at its medical centers and community-based outpatient…
Read More