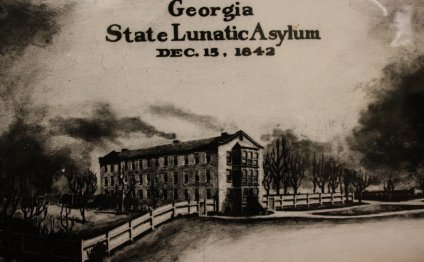 Mental Health Facilities in Georgia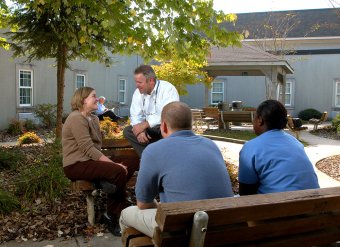 LaurelwoodIs part of Northeast Georgia Medical Center and is conveniently located on the Medical Center's campus in Gainesville. A 54-bed facility, Laurelwood is the region's largest private, not-for-profit, free-standing hospital dedicated to the stabilization and treatment of individuals with mental illness and/or substance abuse.
A recognized leader in the region, Laurelwood is committed to improving the health of our community in all that we do. Professional, competent and compassionate staff is what separates Laurelwood from other treatment facilities. Our team is attentive to the individual needs of each patient. We are dedicated to providing high quality services that promote a positive therapeutic treatment experience.
Patient-Centered
Implementing a patient-centered approach, the interdisciplinary treatment team works collaboratively to assist the patient in his/her recovery. The primary members of the treatment team include the patient, psychiatrist, nurses, therapists, family members and case managers. Team members use their specific training and skill in partnership with the patient to progress toward the goals of treatment. Family members and/or supportive persons are encouraged to participate in the therapeutic process.
Continuum of Care
Understanding the unique differences in each person impacted by mental illness and/or substance abuse, Laurelwood offers a continuum of care designed to meet the various levels of treatment needed. This continuum includes Inpatient Hospitalization, Partial Hospital Program and Intensive Outpatient Program. Each level of treatment offers a structured, consistent program to include individual and family therapy, group therapy, medication management and other services as needed. There are also 12 Step meetings and aftercare support groups available onsite.
Source: www.nghs.com
RELATED VIDEO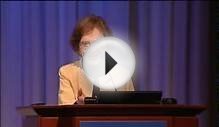 The Mental Health Crisis in Georgia (May 16, 2014)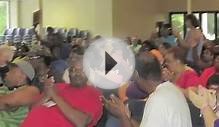 Mental health activism in Georgia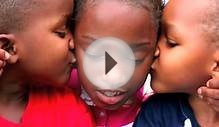 Mental Health Georgia-Promotion
Share this Post
Related posts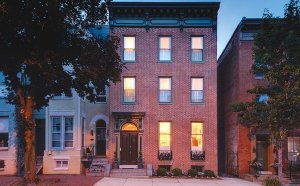 SEPTEMBER 24, 2023
Adult Residential Treatment Centers Adult residential treatment centers in Maryland (MD) offer residential care for adults…
Read More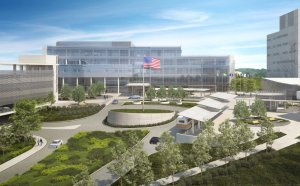 SEPTEMBER 24, 2023
At times, an individual with a mental illness may need psychiatric treatment in a hospital. Hospitalization, often referred…
Read More