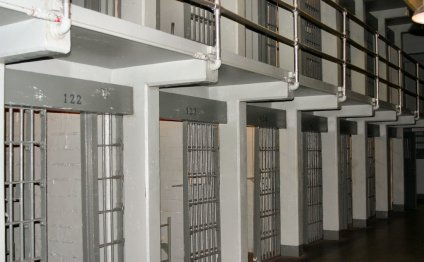 Health care for mentally ill
The Mental Health Parity Act, enacted in 2008, requires mental health benefits in some employer-sponsored plans be provided on the same terms of other medical care. When the Affordable Care Act became law in 2010, coverage was expanded to private health plans sold in state and federal marketplaces, where Americans can buy tax-subsidized plans based on their income. Mental health care is one of 10 required benefits, just like maternity care and vaccines, for all plans sold.
"We're all still trying to understand what it means, " says Sita Diehl NAMI's director of state policy and advocacy. "Gray areas remain, and we are finding them out as we go along."
Caroline Pearson, vice president for health reform at Avalere Health, admits the lack of a clear definition made the analyzing the NAMI study difficult. "We tried to adhere to the current mental health parity regulations, but they are not sufficiently specific to be able to make a really clear judgement, " she says.
Part of the problem is that many psychiatrists do no accept insurance, charging patients out-of-pocket for care instead. Pearson also points out that benefits listed on a plan may not be clear. "There's a whole array of nuance, " she says. For instance, a plan might list that it covers in-patient psychiatric care but doesn't specify the kind of facility in which that care may take place.
For the report, NAMI
surveyed 2, 720 customers and analysed 84 health insurance plans – both employer-provided plans and ones purchased through the marketplaces – in 15 states.
The project was funded by pharmaceutical companies Eli Lilly and Co., Genentech, Otsuka Pharmaceutical and an anonymous NAMI donor.
In response to the report, Clare Krusing, the spokeswoman for America's Health Insurance plans, the trade association for the industry, said in a statement that health plans had a unique understanding of the challenges patients and their families face when it comes to managing behavioral health conditions. "The goal is to ensure patients have access to the right care at the right time and in the right setting, " she said. ​

The Substance Abuse and Mental Health Services Administration found in a 2013 report that 9.6 million adults reported having a serious mental illness, such as major depression, schizophrenia, bipolar disorder, obsessive compulsive disorder, panic disorder, post traumatic stress disorder or borderline personality disorder. People with mental illness require an individualized treatment plan that could require medications, therapy and participation in peer support groups.
"Any barrier that stands in the way is cause for saying 'never mind, ' and your life falls apart, " Diehl says. ​
Untreated mental illness can lead to unemployment or homelessness, and people may turn to substance abuse to self-medicate, which can make symptoms worse. Some turn to suicide, and many end up in prison instead of receiving care.
Nearly a third of NAMI survey respondents reported insurance companies denied authorization for mental health and substance abuse care because the insurance companies deemed the care not medically necessary. "In the absence of uniform criteria, insurers have adopted their own standards and have often not been forthcoming about informing beneficiaries about these standards, " authors of the report wrote.

The report follows a series of bad news for mental health advocates. NAMI found in a December report that funding for behavioral health services still lags at the federal and state level.
Source: www.usnews.com
RELATED VIDEO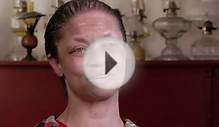 Are mentally ill Americans getting adequate health care?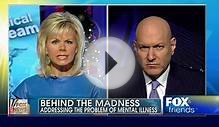 Can America care for the mentally ill?
Beds crisis hits NHS care for mentally ill children
Share this Post
Related posts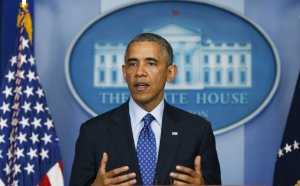 DECEMBER 10, 2023
There are an estimated 23.4 million veterans in the United States, and about 2.2 million military service members and 3.1…
Read More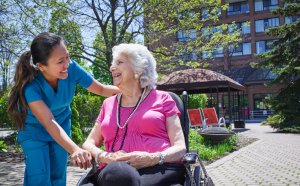 DECEMBER 10, 2023
Welcome! Thanks for coming to learn about the Canadian Mental Health Association York Region and South Simcoe team. We are…
Read More