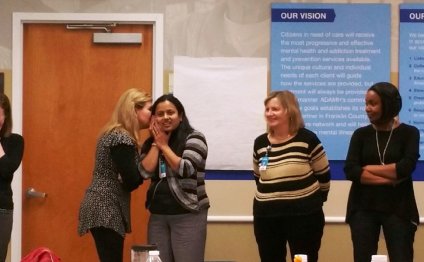 Mental Health Facilities in Columbus Ohio
It's never easy for parents to accept that their child may need help beyond what they can provide. Those years between puberty and young adult can be difficult, with children experiencing all sorts of physical, emotional, and social changes.
It is also during adolescence when mental health illnesses become prevalent, or teens may experiment with addictive substances. Early diagnosis and treatment are the keys to a successful recovery.
Throughout Ohio, adolescent residential mental health treatment programs, addiction treatment programs, and treatment centers for co-occurring mental health and addiction illnesses are available to lend parents a helping hand.
This directory provides a listing of Ohio treatment programs that cater to adolescents. It lists information on the type of facility, the treatment programs available, whether the treatment center is gender-specific, and the ages the programs serve.
There is HOPE. For help, call
IMPORTANT NOTICE: This is only meant to serve as a list of residential mental health and/or addiction programs that exist in Ohio. This list should not be considered an endorsement of any of these programs.
The Williams House is a comprehensive diagnostic assessment and intensive adolescent treatment program designed for adolescents ages 11 through 17 with both mental health and addiction illnesses. The treatment plan consists of a specialized diagnostic stay that results in the best psychopharmacologic treatment approach.
Treatment focuses on building life skills, family education, and family participation in the treatment and recovery plan. Emphasis is placed on cognitive and dialectical behavioral therapies, and group sessions that cover life skills, substance abuse, anxiety, and relapse prevention.
Spiritual enrichment and fitness activities are incorporated into the daily schedule. Other treatment options for children at Lindner Center of Hope include inpatient hospitalization services or a partial hospitalization program for ages 12 to 17, and outpatient consultations and therapy for adolescents and children as young as age two.
Details: 4075 Old Western Row Road, Mason, Ohio 45040; phone: 513-536-HOPE (4673), toll-free: 1-888-536-HOPE (4673).
The Apple Blossom for Girls inpatient treatment program and the Orchard for Boys residential treatment program caters to youth ages 11 to 18 with severe behavioral and emotional illnesses. A treatment plan is established after a comprehensive diagnostic assessment, with program components consisting of psychiatric care, psychological testing, medication management, milieu therapy, dialectical behavior therapy, expressive art therapies, therapeutic recreation and garden programs, specialized educational services, and individualized services. A focus is placed on self-management, character and leadership development, and creating a positive peer culture.
Details: 2525 East 22nd Street, Cleveland, Ohio 44115; phone: 216-696-6870.
3. Ohio Guidestone(
Serving children and adolescents ages seven to 18 with behavioral or mental health problems, the residential treatment campus provides mental health services to meet a child's individual needs. A dual diagnosis program is available for children ages 12 to 18 with both mental health and chemical dependency issues. The campus includes a school with regular and special education curriculums that all children attend during their stay.
A comprehensive residential treatment program for children and teens with severe mental health issues, such as bipolar disorder, attention deficit/hyperactivity disorder (ADHD), oppositional defiant disorder, depression, and post-traumatic stress disorder. Treatment services include diagnostic assessment, individual, group, and family therapies, psychiatric and medical services, music and art therapy, and transition support with schools and families. An intensive treatment unit is available for children and teens with aggressive or self-harming behaviors. A campus-based school fills educational needs during the residential stay and is part of the Orange School District.
Four levels of service – co-occurring integrated treatment, intensive treatment, stabilization critical care, and transitional living – are offered in a serene setting that includes an indoor pool. The residential treatment facility uses a multidisciplinary approach to treat mental health and/or addiction issues and to develop the physical, emotional, and intellectual well-being of the child or young adult, with an emphasis on building upon individual strengths.
The residential treatment center caters to adolescent males with complex needs, such as mental illness, substance abuse, and developmental disabilities. Using the Sanctuary Model® for trauma informed care, the treatment program is targeted towards achieving recovery through specific and measurable behavioral outcomes.
Located in a rural setting, the residential treatment program is open to boys and girls ages 12 to 17 with moderate or serious behavioral and emotional functioning due to a mental illness or substance abuse dependency. Treatment approaches include a psychiatric evaluation, a drug and alcohol treatment program, individual, group, and family therapies, cognitive-behavioral assessment, independent living skills, and support groups. An on-site school offers teacher-led academic programs and online learning.
Details: 12557 Ravenwood Drive, Chardon, Ohio 44024; phone: 440-279-2092.
With three residential treatment facilities, the program serves male and female youth ages 12 to 18 with mental health disorders. Intensive, individualized programming focuses on a pro-social point/phase system, with each youth involved in developing his or her individual service plan to address the specific mental health need(s). Treatment approaches include milieu therapy groups, daily goals groups, individual, group, and family therapies, and pharmacotherapy services. Youths attend public school during their inpatient care, with certified teachers available on-site to provide assistance.
Source: lindnercenterofhope.org
RELATED VIDEO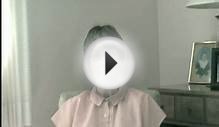 Katie Feick of Columbus, Ohio says yes to health reform. 1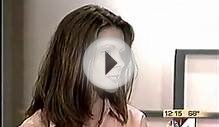 ADAMH partnered with WBNS 10-TV - Twins and Mental Health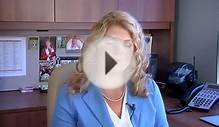 Mental Health, Columbus OH
Share this Post
Related posts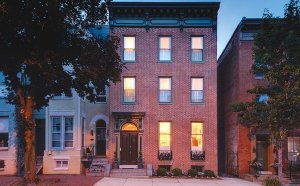 SEPTEMBER 23, 2023
Adult Residential Treatment Centers Adult residential treatment centers in Maryland (MD) offer residential care for adults…
Read More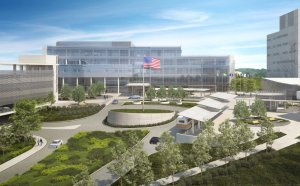 SEPTEMBER 23, 2023
At times, an individual with a mental illness may need psychiatric treatment in a hospital. Hospitalization, often referred…
Read More