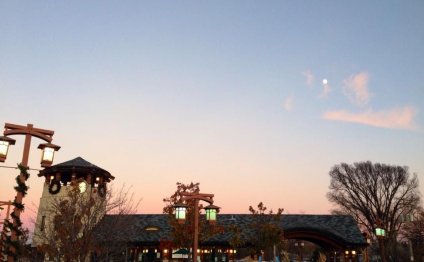 Mental Health Facilities in Illinois
As Republican Gov. Bruce Rauner does battle with the Democratic forces of Mike Madigan in Springfield and Illinois residents choose sides in the political feud, an organization that advocates for people suffering from mental illness in Illinois has issued a report.
You probably don't care. Most such reports are boring, full of facts and technical jargon and usually about stuff that's of little interest to anyone. I haven't heard about anyone shooting up a shopping mall or movie theater recently, so mental health care is not high on anybody's list of priorities.
But I think it's interesting, especially in light of the debate over the state budget, taxes and the public outcry to cut the fat in state government. Because here's what the report says happens when governors and state legislators take out their budget ax:
•Between 2009 and 2012, Illinois cut $113.7 million in funding from mental health services.
•Since 2009, the state has closed two inpatient facilities (including the Tinley Park Mental Health Center), six Chicago mental health clinics and several community mental health agencies throughout the state.
•Emergency room visits for people experiencing psychiatric crisis increased by 19 percent between 2009 and 2012.
•Cook County Jail has become the largest mental health provider in Illinois. Of approximately 76, 400 people who were admitted to Cook County Jail in 2012, 45, 840 were people with a mental illness.
•The total number of nights spent in a shelter statewide increased from 2 million in fiscal year 2011 to 3 million in fiscal 2013. The National Alliance to End Homelessness estimates that approximately 32 percent of the roughly 14, 000 homeless people on any given night in Illinois have a serious mental illness.
All of this and much more is included in the white paper by the National Alliance on Mental Illness-Chicago. The report warns that "Governor Runner's proposed Fiscal Year 2016 budget cuts will further strain our already fragile health system."
That's likely to make the people who voted for the governor unhappy because they figure it's us (taxpayers) against them (free-spending Democrats and their freeloading buddies).
I've been trying to explain to people for months that nothing is that simple. I've written numerous columns about people in need (the developmentally disabled, the homebound in need of support services to stay out of nursing homes and the mentally ill, to name a few) who are going to bear the brunt of any budget cutting.
I've repeatedly asked readers if those are really the people they wanted to suffer when they voted against raising taxes and against the Democrats who have controlled Springfield. The silence has been deafening because people really don't want to deal with the reality of this economic crisis facing our state.
And that reality includes mentally ill people not getting the help they need, while the state actually shells out more money to treat them in prisons, jails and hospital emergency rooms.
Providing adequate, community-based mental health care would be far cheaper, NAMI-Chicago maintains, as does Cook County Sheriff Tom Dart.
In a column last week, I described how the Orland Park Police Department created a team of officers trained to deal with those who are mentally ill after seeing a dramatic spike in cases involving them following the closing of the Tinley Park Mental Health Center.
According to the NAMI-Chicago report, 38.5 percent of adult in Illinois 18 and older reported poor mental health (feeling depressed and/or anxious and having to limit daily activities because of mental health problems). And it says that more than 16 percent of Illinois adults were living with a mental illness and 3.37 percent with a serious mental illness.
NAMI-Chicago estimates that translates to approximately 5 million Illinois adults with poor mental health, 2.1 million living with mental illness and 434, 000 with a serious mental illness.
The report says agencies paid by the state to provide treatment for these people have declined as state funding has been cut. In addition, a lawsuit against the state forced Illinois to provide mental health care for anyone living in a nursing home who needed it, further overloading a system that wasn't able to care for the existing mentally ill population due to state budget cuts.
Medicaid reimbursement rates have remained flat for years, meaning fewer psychologists and psychiatrists are willing to see mentally ill patients, and at the same time the number of medical practitioners in these areas have dramatically declined throughout the state.
"After five years of dealing with funding cuts, eligibility restrictions and consent decrees, Illinois has a bare-bones publicly funded mental health system, " NAMI-Chicago's report states. "It's great that the ACA helps more people living with mental illness pay for services, but today's providers just don't have the infrastructure to serve them. They don't have the staff, the funding and the less-intensive services that these newly eligible ... people need. The promises of the ACA is not so promising without providers to deliver services."
autumn 2017 hair trends
coffee cake recipes using cake mix
coffee table legs
lifestyle plan
fun haircut
haircuts for thin hair
the scientific method webpage
care coffee
to fashion
personal choices
astrology courses near me
what's astronomy
coffee shops near me open late
vedic astrologers near me
astronomy boy
city fashion
coffee maker walmart
lifestyle business
misguidedclothing
science fair projects 8th grade
trending today show
when does a star began to glow
elsevier titles
science fair projects for kids
pink print wrap dress
science =direct
black spray for haircuts
team lifestyle
lifestyle tax
2018 memes so far facebook video
trending on twitter definition
what is astrology reading
high haircut
supercuts dallas hwy
home of science
haircut game
tight white short dress
all about lifestyle
astronomy chart in dark kids
haircut party
hair salon in champions gate
winter astronomy
last trend
lifestyle 2010
can i have coffee
style of wearing saree in indian
2 on haircut
the best winter outfit ideas
science daily nutrition
how to do fashion
fashion by
stars and stripes forever youtube
hair designers washington
just a haircut
astronomy careers salary
glycolysis definition
coffee shops near metro center
astronomy audio
astronomy london
observational astronomer salary
key coffee
bank trends
how can you ask science as a method of inquiry
astrology map today
study of stars
names of stars in the milky way
science home
m and m coffee
do's fashion
history of astronomy for kids
astronomy stars
instant gratification
coffee room
elementary school age science projects
tv haircut
out of trend
in some fashion
astronomy pages
lifestyle photography tips
coffee to
now science
best coffee besides starbucks
why is my entire trending tab spanish
our coffee
science olympiad 2019 events division b
i can do science
69 haircut
science 12
coffee shops orange beach al
stars in the sky song
law coffee
astronomy picture of the day
science about me
online trends
astronomy field
haircuts 2019
the trend is
market trend
the lifestyle
white fishtail dress with sleeves
i will do science to it
usa astronomy
food fashion
fashion fair makeup foundation
love friends and coffee
college lifestyle
haircut fine
science team
coffee plainsboro
science museum near me
astronomer salary range
fashion 2014
we are for science
lifestyle change
coffee at work
fun facts about the sky
lulu's boutique philadelphia
barbershop near me
astronomy places
coffee shops brooklyn new york
running science projects on computer
london hair trends
david haircut
lifestyle international realty
coffee am
what do you call a girl with short hair
company trends
lifestyle online
big trends
haircut in v
work in cafe
electronics primer
the trend of
outfit ideas for teens
trending hashtags instagram
trending on netflix
haircats
stars and stripes
and coffee for all
today trends
starship enterprise bridge
lost and wander poppy dress
definition of community grounds
lifestyles of the rich and famous episodes
i'm doing science
which soda freezes the fastest
no science
stars and stripes forever piano
haircut usa
young woman shopping online
astronomy movie
cost cutters firestone
by science
black trends
art and astronomy
great looks paris hair salon
scientific methods video
different style of wearing dupatta
how to have a lifestyle
lifestyle rap genius
why astronomy
media trends
lifestyle sports wantagh
fashion her
coffee machine off pot
what types of haircuts are there
planet symbol icons
january outfits
great clips idaho falls
best of science
Source: www.chicagotribune.com
RELATED VIDEO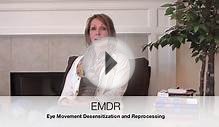 EMDR at Oasis Mental Health in Aurora, Illinois.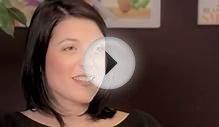 Mental Health America of Illinois - Mental Health ...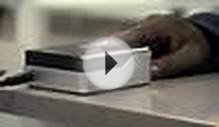 The largest mental health hospital in Illinois is a jail
Share this Post
Related posts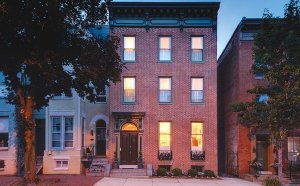 DECEMBER 11, 2023
Adult Residential Treatment Centers Adult residential treatment centers in Maryland (MD) offer residential care for adults…
Read More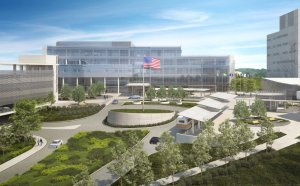 DECEMBER 11, 2023
At times, an individual with a mental illness may need psychiatric treatment in a hospital. Hospitalization, often referred…
Read More