Clinical Mental Health Counselor salary

Graduate counseling programs provide the advanced clinical training necessary to move ahead in the mental health field. With a master's degree in counseling, you can expect long-term career prospects with attractive salaries. Potential earnings depend on the industry and location, but counselors with a master's degree can make as much as $70, 000 a year, according to The Bureau of Labor Statistics.
Below you'll find a comprehensive overview of salary data for counselors in today's job market. By enrolling in a masters degree program in counseling, you'll acquire the skills necessary to take full advantage of these high-paying jobs.
Education, Vocational, and School Counselors
Jobs for educational, school, and vocational counselors are predicted to grow 12 percent from 2012 to 2022. The need for school and vocational counselors is on the rise due to a large number of retirees in the field and the growing need for on-site mental health and crisis intervention services. Additionally, more schools now employ counselors to address not only academic and vocational goals, but behavioral and attentional disorders as well.
Salary Outlook
You may see a substantial increase in these wages with an advanced degree and professional experience. Depending on your qualifications, you'll likely be in a position to negotiate a higher salary.
Substance Abuse and Behavioral Health Counselors
Substance abuse and behavioral health counselors is projected to grow 31 percent from 2012 to 2022. As more addiction treatment centers and offender rehabilitation program programs develop, the need for qualified counselors will continue to increase. Substance abuse counselors can also find work at homeless shelters, colleges and universities, and hospital-based outpatient clinics.
Rehabilitation Counselors
Rehabilitation counselors work in a diversity of settings, including vocational, medical, psychiatric centers, and correctional institutions. Jobs in this field are expected to grow by 20 percent, faster than the national average for other occupations. This is largely due to an aging population and the need for elderly care. Rehabilitation counselors can also play a consultant role by working with healthcare professionals to optimize patient therapy.
Many more qualified rehabilitation counselors are needed now and in the foreseeable future. This field is becoming increasingly more diverse. Rehabilitation counselors are especially needed to address the mental and physical conditions of the elderly. Notice in the graph below the estimated number of adults 65 and over with mental health disorders in New York alone:
Factors that Affect Salary
In addition to the data above from the Bureau of Labor Statistics, counselors' earnings can range from $35, 000-$80, 000 annually. Salaries vary depending on a variety of factors, including:
Location (city, state)
Years of experience
Type of practice

Larger employers offer more competitive salaries for counselors than smaller, non-profit social organizations. Counselors in private practice can earn significantly more depending on number of patients and hourly rate.
Location
Where you work as a counselor can have a big impact on how much you earn. Different parts of the country need more counselors than others, based on population, crime statistics, funding, community resources, and other factors. Location also plays an important part in licensing, continuing education, and insurance requirements, should you open your own practice.
Notice in the graph below the areas of the country that employ the most substance abuse and behavioral health counselors:
New York-White Plains-Wayne, NY-NJ Metropolitan Division
Los Angeles-Long Beach-Glendale, CA Metropolitan Division
Philadelphia, PA Metropolitan Division
Pittsburgh, PA
Newark-Union, NJ-PA Metropolitan Division
Boston-Cambridge-Quincy, MA NECTA Division
Chicago-Naperville-Joliet, IL Metropolitan Division
Baltimore-Towson, MD
Years of Experience
Gaining experience is an important step in the process of exploring your career options. Before you decide on an area of specialty, trying on different "hats" in the counseling field will help determine what kind of work environment is right for you. Volunteering at different organizations on the weekends or shadowing a counselor on the job are good ways to gain hands-on experience, and a possible foot in the door.
Type of Practice
Counselors work in a variety of settings, depending on the services provided and the client populations. When looking for employment or a possible internship, research the following facilities to learn more about their therapy services and programs:
Clinics
Schools
Hospitals
Non-profit agencies
Human resource departments
Private practice
A master's degree in counseling is often a requirement for many types of counseling jobs. With more clinical and academic training, you'll be able to take new and exciting career challenges. Make sure to research the licensing requirements for counseling jobs in your state as each state has different practicing laws.
Continuing education requirements also vary by state and will likely to be a necessary part of your job. The more education and training you have, the better your pay will be. Our list of accredited schools will set you on the right path towards a rewarding, and lucrative, career in the counseling profession.
What should I look for in a master's program in counseling?
Whether you're considering enrolling at traditional brick-and-mortar institution or at an online university, you should look at every degree program with a critical eye. It is crucial to know if the program is accredited by a National Accreditation Agency, if it properly prepares students for licensure and certification exams, and if it offers a specialization/focus aligns with your career goals.
Source: www.mastersincounseling.org
RELATED VIDEO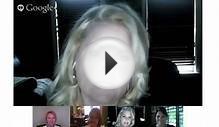 Mental Health Counselor, career interview from drkit.org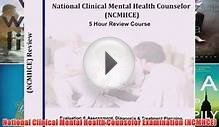 [PDF] National Clinical Mental Health Counselor ...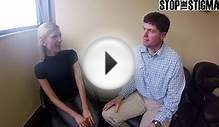 Clinical Mental Health Counselors - "Stop The Stigma ...
Share this Post
Related posts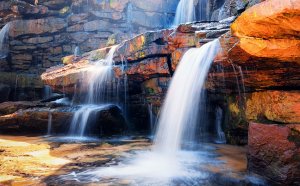 DECEMBER 10, 2023
IMHCA Government Relations Committee Update; March 2016 See the picture from our Day on the Hill and read this update in…
Read More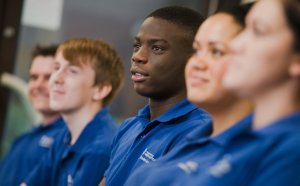 DECEMBER 10, 2023
Counseling is a vast field that encompasses many facets. It applies to work in diverse community settings where the goal…
Read More