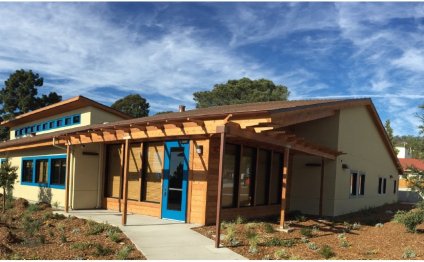 Berkeley Mental Health Center
Available to adults with emotional disorders and persistent mental illnesses. Often these individuals have multiple and complex needs. Clinical staff work with the client, family, other care providers and community to address these needs in an efficient manner.
Development of an Individualized Plan. Needs, strengths, abilities and preferences are identified. The client and mental health staff work as a team to map out a plan for participation in a variety of services. Each plan is specific to what the client wants to happen as a result of mental health services.
Coordination of Services. Process of arranging for clients to participate in services to meet their goals outlined in the individual treatment plan. Services may be provided by the Center or other community resources.
Advocacy. Center staff work on behalf of the client to ensure services are accessible and efficient while teaching the client how to take on this role for him/her self.
Evaluation. The client's work toward the goals in the individual plan is monitored by the client and the Center staff. On-going discussions determine if the client's goals are being reached and identify new goals. A periodic review of the service plan will be done with the client. With the client's consent, family members and other service agencies are encouraged to attend these meetings.
Services are provided to help individuals resume their abilities to manage social, employment and domestic needs.
Services available:
Ø Assessments by mental health professionals and psychiatrists
Ø Individual, group, and family therapy
Ø Medication services
Ø Case management
Children, Adolescent & Family Services
Focus on children and adolescents in need of assessment and treatment, and seriously emotionally disturbed children and adolescents. The program emphasizes the involvement of families in all services. These services are designed for clients 17 years of age and younger and clients 17 to 19 years of age who are still in high school or living with/dependent on a parent or guardian.
Assessment to initiate treatment. Process where the client and mental health staff identify strengths, needs, abilities and the client's desired outcome.
Case management services. Designed to ensure the client's needs are understood and met through teamwork, consistency and expanding access to community resources.
Services Available:
Ø Individual, family and group therapy
Ø Community services
Ø Services to children and adolescents with Attention Deficit Disorders
Each client works with the mental health professional and family to develop individualized treatment goals that incorporate needs, strengths, abilities and preferences to reach goals. Emphasis is placed on family participation in treatment and collaboration with the school and community agencies when indicated.
Crisis Intervention Services
Provides a variety of accessible services for emergency assessments, hospital screening, treatment, and referral for individuals experiencing a psychiatric crisis. Provides around the clock access to mental health services to enable individuals in crisis to receive the most effective services as close to their home as possible. The center has programs during work hours specifically to address acute psychiatric needs.
Hotline, a telephone counseling service, answers the Center telephones after business hours and can page mental health on-call staff. The on-call staff can offer support to individuals by telephone and arrange to meet individuals in a local emergency room.
In the event hospitalization is required, on-call staff attempt to arrange short term inpatient care at a local hospital. If this is not feasible, South Carolina Department of Mental Health hospitals are available to Berkeley County residents.
Consultation Education & Prevention
We focus on erasing the stigma associated with mental illness. Through education and consultation activities with clients, families, community professionals and the community, the staff seek to increase awareness of mental health issues, needs and problems.
Fees for Service
Berkeley Community Mental Health Center charges fees for services. Payment may be made by cash, check, money order, Medicare or Medicaid. The business office is available to discuss payment plans for clients and their families. The Center can help individuals determine if they may be eligible for public benefits.
Source: www.bcmhc.org
RELATED VIDEO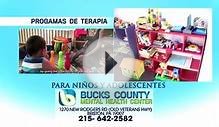 BUCKS COUNTY MENTAL HEALTH CENTER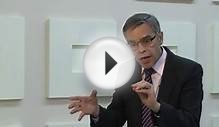 Shanghai Mental Health Center - Engaging China in Global ...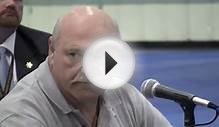 Tinley Park Mental Health Center Closure Hearing
Share this Post
Related posts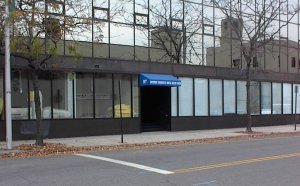 DECEMBER 10, 2023
SWCMHS ADMINISTRATIVE OFFICE: 97 Middle Street, Bridgeport, CT 06604 PH: 203-579-7300 Fax: 203-579-6305 COMMUNITY OUTPATIENT…
Read More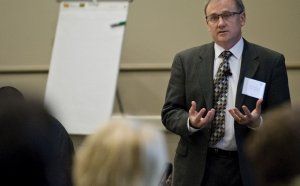 DECEMBER 10, 2023
Blue Ridge Counseling Center Dr. Bob Lizer, MD 335 Westside Station Drive Winchester, VA (540) 662-7 Dr. Russell McKelway…
Read More