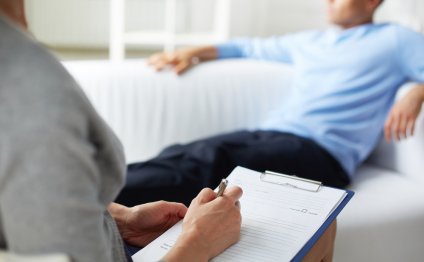 Psychiatric Mental Health Nurse certification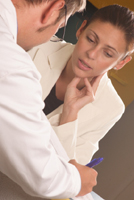 The Psychiatric and Mental Health Nurse certification indicates a level of specialization in providing nursing care to the patient with mental illness. This includes being aware of specific mental illness characteristics and monitoring the patient for treatment effectiveness and the risk of potential side effects of treatments.
In order to take the Psychiatric and Mental Health Nurse certification exam, the applicant must be a licensed Registered Nurse with an Associate Degree or diploma from an accredited 2-year RN program. The RN must have worked at least 2 years in a full-time capacity as a psychiatric and mental health nurse, with at least 2, 000 hours within the past 3 years. In addition, at least 30 hours of continuing education hours should have been completed in psychiatric and mental health nursing over the past 3years.
The Psychiatric and Mental Health Nurse certification exam is offered throughout the year at testing centers across the United States. The RN has 90 days in which to take the exam after receiving the test admission ticket. The fee to take the exam is $230 for members of the American Nurses Association (ANA) and $370 for non-members.
The exam consists of 175 multiple-choice questions with 25 of those questions used for pretesting purposes for possible use on future exams. The exam focuses on the characteristics that make up specific psychiatric diseases. Nursing interventions that can be performed with the psychiatric patient, especially evaluation psychosocial issues, are also included. Questions pertaining to patient and family education are also included, along with questions regarding frequent re-assessment of the psychiatric patient.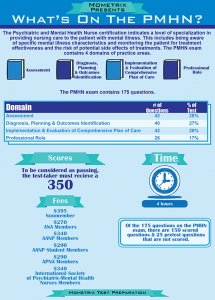 Psychiatric and Mental Health Nurse certification is valid for 3 years. At the end of that time period, the licensed RN must have completed at least 1, 000 hours of employment as a psychiatric and mental health nurse. In addition, at least 75 continuing education hours should have been completed or other educational activities should have been completed as outlined by the American Nurses Credentialing Center. The fee for renewal is $160 for ANA members and $290 for non-members as long as the practice hour and continuing education hour requirements are met. For those who wish to retake the exam in order to recertify, the fee is $230 for ANA members and $370 for non-members.
For more information regarding the Psychiatric and Mental Health Nurse certification for the Associate Degree or diploma RN, go to or www.ispn-psych.org.
Nursing Certification Central
Psychiatric & Mental Health Nurse (PMHN) Practice Questions
1. According to Havighurst's theory of adult development, middle age is characterized by:
Managing a home and finding a congenial social group.
Establishing ties with those in the same age group and adjusting to a decrease in physical strength.
Establishing physical living arrangements that are satisfactory.
Achieving civil/social responsibility and maintaining an economic standard of living.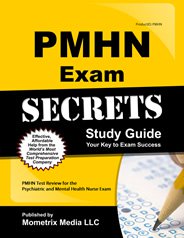 2. Which of the following best describes Kolb's model of experiential learning?
Knowledge develops from experience interacting with cognition and perception.
Knowledge and experience are equally important.
Experience precedes knowledge in learning.
Learning cannot be acquired without experience and perception.
3. A 32-year-old woman with borderline personality disorder and a history of attempted suicide has been married for 8 years, and her husband is filing for divorce. She was found wandering in a state of confused panic about her neighborhood and brought to the ED. She feels extremely anxious and abandoned. Which initial intervention is appropriate for this emotional crisis?
Stay with the patient and reassure her.
Administer anti-anxiety medication.
Provide positive reinforcement.
Draw up a no-suicide contract.
4. A 45-year-old male is married with two children. He lost his job 6 months ago and has been unable to make house payments. He has become increasingly temperamental, has explosive outbursts of anger, and attacked his wife during an argument, hitting her in the face and throwing her against the wall. The type of emotional crisis he is likely experiencing is:
Adventitious/Social.
Situational/Dispositional.
Maturational/Developmental.
Psychopathological.
5. An 80-year-old woman has sudden onset of right-sided paresis, short-term memory loss, depression, right visual field defect, and mild expressive aphasia, indicating a possible stroke. The most likely part of the brain affected is the:
Right hemisphere.
Left hemisphere.
Brain stem.
Cerebellum.
Source: www.testprepreview.com
RELATED VIDEO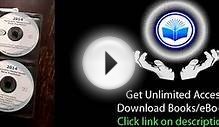 Adult Psychiatric & Mental Health Nurse Practitioner Exam ...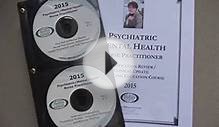 Barkley Associates Family Psychiatric Mental Health Nurse ...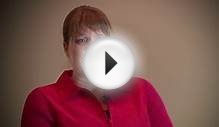 Psychiatric Mental Health Nurse Practitioner (Lifespan ...
Share this Post
Related posts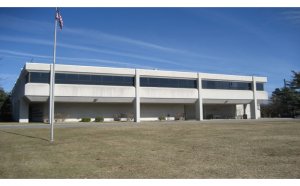 SEPTEMBER 23, 2023
Psychiatric Nurse Practitioners provide advanced treatment to patients with psychiatric disorders, substance abuse problems…
Read More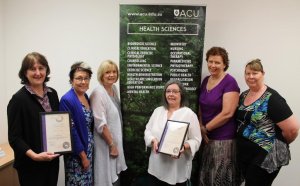 SEPTEMBER 23, 2023
No health without mental health: the link between chronic disease and mental illness Many physical health conditions increase…
Read More