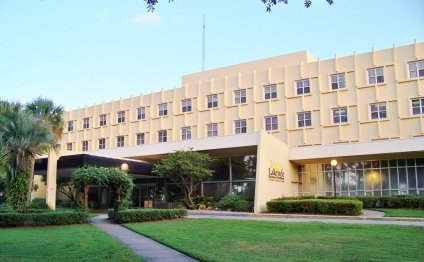 Florida mental Health Facilities
Like all branches of medicine, behavioral health, healing and recovery requires different paths for different people. Our behavioral health teams develop personalized treatment and counseling plans that truly integrate the whole person—mind, body and spirit—to improve the quality of life for each patient. For more than 50 years, Florida Hospital's commitment to specialized behavioral health services spans the entire age spectrum.
24 Hour Mental Health Helpline
Our Helpline staff is available to provide information/referrals over the phone 24 hours a day, 7 days a week. We can answer mental health questions and provide referrals to the most appropriate community resources based on the needs of each caller. All calls are completely confidential. Call the helpline toll free at (800) 869-1616.
Acute Inpatient Psychiatric Medicine Units
Our acute inpatient psychiatric medicine units are designed for individuals in significant distress and need 24-hour supervision for their safety and recovery. Patients receiving our inpatient treatment are experiencing an acute psychiatric event while needing medical treatment for existing medical conditions. Care is provided by compassionate, highly qualified teams and through the processes listed below.
Social Services
Social services are a key factor in helping people to manage their behavioral health, which is why we offer the following services:
Individual Patient Assessment
Brief individual therapy, group therapy and family therapy
Discharge planning
Identification and scheduling of step-down care via outpatient psychiatric and therapy appointments
Connecting patients to community support resources to improve functioning out of the hospital
Psychiatric Nurses and Technicians
Some Florida Hospital campuses provide 24-hour care, daily medication administration by nurse, and daily patient assessment and monitoring of their individual treatment plans. If you or a loved one is in psychiatric crisis and feel you may need an evaluation, please call our 24-hour helpline toll-free at (800) 869-1616.
Outpatient Psychiatric Services
Our team of staff psychiatrists and nurse practitioners provide services ranging from initial psychiatric evaluations to pre-treatment evaluations (i.e. surgery) to medication management. Treatment is provided for a variety of adjustment issues as well as more serious mental health challenges and is available for children through senior adults. Individualized plans of care are developed for each patient. Our team of providers' works closely with qualified community therapists to ensure continuity of care and to maximize the benefits received from treatment. Most insurance plans are accepted.
Brain Stimulation
We offer two unique alternatives for patients suffering from depression if they have failed treatment through anti-depressants:
Transcranial Magnetic Stimulation (TMS)
Transcranial Magnetic Stimulation is a non-invasive treatment option for adults suffering from depression who have not had prior success with anti-depressant medication. TMS produces a magnetic field that affects only about 2-3 centimeters of the brain involved with mood regulation and depression. This allows for precise, targeted treatment. Treatment is done 5 days per week for 4-6 weeks, with each treatment lasting 40 minutes. Those who benefit from TMS see their symptoms improve over a period of weeks, with the possibility of elimination of all depressive symptoms.
Electroconvulsive Therapy (ECT)
Electroconvulsive Therapy is a treatment option offered when other more traditional interventions have been unsuccessful for the treatment of bipolar disorder, schizophrenia and depression. It is most often used in the treatment of severe depression that has not responded to medications and psychotherapy, or in instances of acute depression in which the time necessary for effective use of a medication regimen would not be optimal. This treatment has presented some of the greatest improvements in the treatment of mental health disorders. Many people begin to notice an improvement in their symptoms after 2 or 3 treatments with ECT, whereas response to anti-depressant medications in comparison can take several weeks or more.
Each prospective patient receives a careful medical assessment before the initiation of this treatment. A team of physicians contribute to this assessment as this intervention is appropriate only for those patients who meet the medical and psychiatric criteria.
Source: www.floridahospital.com
RELATED VIDEO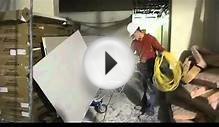 Regions Mental Health Facility Construction Update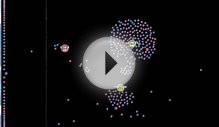 Florida Mental Health demo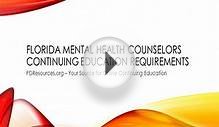 Florida Mental Health Counselors Continuing Education ...
Share this Post
Related posts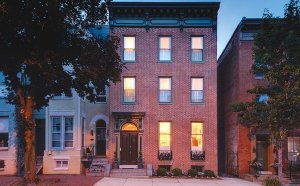 DECEMBER 11, 2023
Adult Residential Treatment Centers Adult residential treatment centers in Maryland (MD) offer residential care for adults…
Read More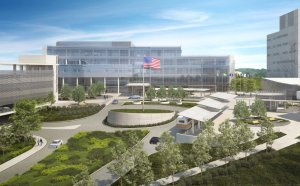 DECEMBER 11, 2023
At times, an individual with a mental illness may need psychiatric treatment in a hospital. Hospitalization, often referred…
Read More