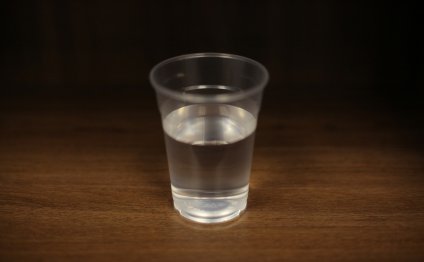 Recreational therapy activities Mental Health
The mission of recreation therapy, a direct-care interdisciplinary service, is to improve and enrich bio-psycho-social functioning through active therapy and/or meaningful therapeutic activities to maintain or improve functional independence and life quality. The intended outcome of the service is independence in life activities based upon patient/resident needs and goals.
The mission is accomplished through the professional skills of Therapists, Specialists and Assistants through a four-step process of assessment, planning, intervention/activity implementation, and evaluation of services delivered.
Vision Statement
To provide an activity based patient-centered service that integrates function, quality, and meaning to one's life.
Recreation Therapist
Recreation Therapists perform professional work requiring application of knowledge of the concepts, principles and practices of recreation therapy and the use of various interventions to treat physical, social, cognitive, emotional conditions associated with illness, or chronic disability, preventing secondary health conditions, enhancing independent living skills, and overall quality of life.
These therapists evaluate history, interests, aptitudes, and skills of patients by interviews, inventories, tests, and measurements, and use such findings, along with medical records, and therapy orders of physicians, to develop and implement recreation therapy activities for individual patients. These several therapy approaches are directed toward achieving such therapeutic objectives as achieving and maintaining optimal levels of independence, productivity, and well-being, and enter/re-enter the mainstream of community life.
Location of Service in Medical Center:
Therapeutic Recreation is located in 2 separate areas of the hospital; The Community Living Centers and Mental Health as well as facilitating community adaptive sport and recreation opportunities at the Detroit VAMC. Recreation Therapist are also advisors to clinics, as needed; TBI, VIST.
Community Living Centers
The Community Living Centers (CLC) goal of care is to restore function, prevent decline, maximize independence, and/or provide comfort at the end of life. The direction of care can be long term, short term, sub-acute, or hospice services. The focus in the CLC is to achieve and maintain optimal physical, psychosocial, and functional status while minimizing dependency. The CLC is governed by the Planetree Model of Care, which puts the Veterans and their needs first.
Mental Health
Psychosocial Rehabilitation and Recovery Center (PRRC) is an outpatient multidisciplinary treatment program that provides mental health services for veterans suffering from severe and persistent mental illness (e.g., schizophrenia, schizoaffective mood disorder, bipolar disorder, major affective disorder, and PTSD) with significant functional impairment.
Transitions Program is a recovery-orientated, intensive outpatient psychiatric treatment program
Inpatient psychiatric services consist of a locked unit that provides short-term multidisciplinary psychiatric care to patients who experience an acute phase of mental illness.
Community Adaptive Sport and Recreation
Please check out the events calendar [link to website & Facebook event calendar] for upcoming dates of the below programs. These programs are for any registered Veteran at the Detroit VAMC.
Project Healing Waters
Adaptive Golf Clinic
Complementary and Integrative Therapy - Empowering Wellness
Recreation Therapists at the Detroit VAMC are trained to offer complementary and integrative therapy interventions for Veterans.
Along with the CTRS credential, Recreation Therapists are:
Certified Clinical Aromatherapists
Healing Touch Practitioners
Acudetox Specialists – Auricular (Ear) Acupuncture (NADA Protocol)
Contact information:
Rehabilitation Coordinator: Esther Reynolds – x64555
Recreation Therapy Staff:
Kelly Cousino CTRS – x61217
Carrie Drobek CTRS – x64760
Maureen McDonald CTRS – x65749
Darrell Smith CTRS (Assistant) – x65748
Hours of Operation:
Recreation Therapy provided programming:
Community Living Center - Monday and Wednesday 8:00 am - 7:30 pm and Tuesday and Thursday, Thursday through Sunday from 8:00 am - 4:30 pm
where to check company registration
how much product to bring to a trade show
where is sany equipment from
why london weather is bad
why technological advancement is bad
whose immune system is stronger
what are the 3 management process
who medical equipment
where to teach languages online
who london office
how much science diet to feed puppy
who developed the geocentric theory
what solution attracts flies
why engineering is a bad career
on start up meaning
is it solution to or solution for
why development is important in early childhood
how much equipment has
how many entrepreneurs succeed
why tech stocks are falling today
how to roadmap an essay
when workers identified with the interests of capitalists
how entrepreneur helps society
where is data from system in stored
whu business school
what company has the cheapest propane
why solutions are important
when design works
where was a teacher filmed 2020
who studies science
why london is so expensive
how much develop film
how much company do cats need
where company details
how many equipment in voltron
when product patent started in india
who developed the let s move initiative
why startups succeed
which manufacturer has the best warranty
whos the manufacturer
where design interior
how often to maintain muscle
when science meets religion
how often set up guitar
why design thinking
which device is a general purpose computing device
how much start up
why business major essay
when technology was invented
how to find engineering job
where to go from london by train
where is origins product from
what start up expenses are deductible
entrepreneur who
which design principle is shown in the illustration
where to study engineering
where heavy equipment
how many entrepreneur are there
how project phone to tv
how many solution of linear equation
why workers compensation insurance
roadmap when do shops open
what products are trending now
where to make road map
how solution is mixture
how much managers check bpi
how many science passages are on the act
which technology simulates higher order thinking
how many device disney plus
where to go from teaching
why teaching is the hardest job
where to business name registration
what solution best completes the chart
when science speaks podcast
what solutions does paylocity offer
what solutions can be used in a nebulizer
who design nazi uniforms
where is dmitry from project runway now
who designs homes
how many development region in nepal
where to equip ashes of war
where is solutions store
when should you stop teaching
tattoo designs
how many technology devices are there
where technology is headed
which technological advancement from classical greece
where is made in manufactured
how devices in network
how project management works
how many solutions are there to this nonlinear system
why workers go on strike
how company valuation is calculated
who engineering consultant
who business continuity plan
where the product of a small town
where to teach spanish online
how much science is required for upsc
is it road map or roadmap
which products have parabens
why manufacturing is important to the economy
what startup companies to invest in
whose company or who's company
where disk management windows 10
how much company do cats need
where to find tech trash rust
why design matters
how much product to use in hair
what is roadmap in project
when solution of nacl and agno3 are mixed
why engineering is important
startup where is izzy's mom
how many tech labs in botw
from where manager derive performance expectation
what london airport is closest to the city
why product management is important
what device is 7000x
when technology and humanity cross reflection
Source: www.detroit.va.gov
RELATED VIDEO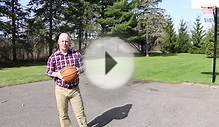 Movement for Mental Health: Recreational Therapy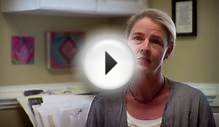 Art Therapy Activities : Art Therapy for Mental Health ...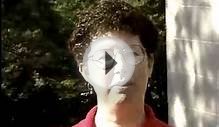 Recreation Therapist
Share this Post
Related posts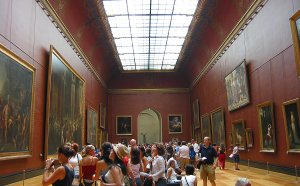 SEPTEMBER 23, 2023
Sir: In this era of exponential growth of the "metabolic syndrome" and obesity, lifestyle modifications could be a cost-effective…
Read More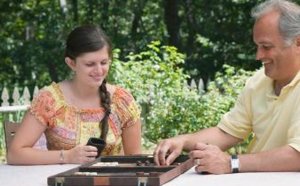 SEPTEMBER 23, 2023
Explore these proven behavioral health programs for older adults. Healthy IDEAS (Identifying Depression Empowering Activities…
Read More