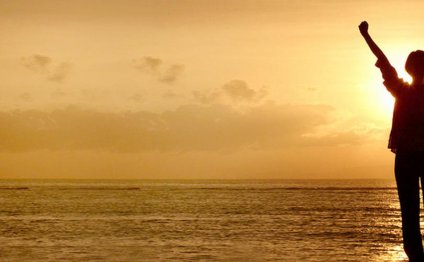 Mental Health Facilities in Dallas TX
Dallas Behavioral Healthcare Hospital's Intake and Referral Department works to ensure that the admission process flows as well as possible for our patients and their families. Equally important is helping potential patients and their families to feel comfortable and knowledgeable about the hospitalization process.
If you are seeking care for yourself, a loved one, or a professional client, please give one of our intake and referral clinicians a call at 972-982-0897 to take a step toward healing. We are available by phone and in person 24 hours a day, 7 days a week including holidays.
What is an assessment?
At Dallas Behavioral Healthcare Hospital, our goal during the assessment process is for everyone to feel comfortable and informed. A licensed Intake & Referral clinician will ask about current concerns as well as past medical and psychiatric history. If applicable, any drug and/or alcohol abuse will be addressed. An assessment allows us to efficiently and effectively evaluate current symptoms so that we may identify a program and services which best meet the needs. A family member or friend may be present during the assessment process, as this may be helpful for assistance and support.
This assessment is not a psychiatric evaluation. Rather, it is to determine whether a hospital stay or some other type of service would be beneficial. Once the assessment is complete, our Intake & Referral clinician will discuss the recommendation and then make a determination about treatment options.
How do I schedule an assessment?
An Intake and Referral professional can be reached toll free at 972.982.0900. The clinician will take your call, ask a series of questions, and determine if a face-to-face assessment is the appropriate next step. Our goal is to schedule the assessment as soon as possible, and same day assessments are available.
When do I schedule an assessment?
If you are having difficulty at school, work or home due to mental health or substance abuse issues such as
Suicidal/homicidal thoughts
Self-harm behaviors
Aggressive/threatening/assaultive behaviors
Depression
Drug/Alcohol abuse
Bipolar Disorder
Hearing voices/seeing things others can't hear or see
Schizophrenia
Post-Traumatic Stress Disorder
Anxiety/Panic
Or any other concerning behaviors, please call 972.982.0900.
How long do assessments take?
The time frame for an assessment varies, depending on the unique situation. In most situations, an assessment should take 30-45 minutes. If it is determined that hospitalization is the best course of treatment, two hours or less for the admission process should be expected.
Insurance and Payments
Dallas Behavioral Healthcare Hospital contracts with a variety of third-party providers. For more information about managed care agreements or other financial arrangements, please call our Patient Care Center at 972.982.0900 or 972.982.0897.
Insurance Accepted
AETNA
AMERIGROUP
APS (American Psych Systems)
BCBS
BEACON HEALTHCARE
CARE N CARE
CENPATICO
CIGNA
CIGNA HealthSpring
FIRST CARE
HEALTH FIRST
HUMANA / LIFEsynch
MAGELLAN
MHN
MHNET
MOLINA HEALTHCARE
MULTIPLAN / PHCS
OPTUM / UBH
SCOTT & WHITE HEALTH PLAN
SECURE HORIZONS
TEXAS CHILDREN'S HEALTH PLAN
TEXAS TRUE CHOICE
TMHP
TRICARE
VALUE OPTIONS
WELLCARE
Planning for your Stay
It is our goal to provide the highest quality of healthcare to our patients. In order to do so, we have established some important guidelines to prepare for your stay.
self-made island
barchino carpfishing self made
blogging laptop
top gear self made car
the self made man statue
creation about definition
self made models
creative loafing tampa
creative photography before and after
blog beyond the obvious
self made sanitizer
blogging guidelines
selfmade smartphone stand
selfmade object
blog name ideas
bryson tiller self-made
creative writing
blogging of computer
blogging basics
a creative
blog games
selfmade eastwood rowdy
biscuits made with oil and self rising flour
truly selfmade
self made t shirts
self made accuracy
is blogging out
blogging platforms
blog name generator
blogging from paradise
selfmade scholar
selfmade fruit smoothie weird
instagram official selfmade club
creation worships god
creative by design
selfmade fleshlight
psychology behind blogging
bad dragon toy selfmade accessory
selfmade crunchbase
selfmade site:pinterest.com
how to cook outdoors with selfmade fire
todler busyboard selfmade
selfmade shirts
blogging the boys
creation restaurant
creative behind wasted youth
blog search
almond butter selfmade
richest self made woman in the world
creativity used in a sentence
self made baby shower invitations
creative xp glass raven
is creative an antonym
selfmade eyeglasses
creativity rune
creation jobs
building over blogging
selfmade score on forbes
blog of mayhem
selfmade seminar
blogging workshops near me
can you make more money blogging or vlogging
selfmade new york
creative questions to ask in an interview
zora self made superhero
creativity kits for adults
blogging over 40
sephora self made palette
the 21 success secrets of self made millionaires
creativity during covid-19
blog markus till
blogging video camera
creativity against covid
creative director of polaroid
eben pagan self made wealth program
creativity street
blog giveaways
blog vault
blogging of art
like creativity
starbucks cup selfmade
blogging in google
vlogging camera
shirty danniel selfmade
young self made billionaires
startup selfmade ny
blogging in the elementary classroom
blogging through mobile
blog layout
blogging for business
selfmade entreprenuers
secrets of self made billionaires
is kylie really selfmade
blogging from home
creative drive thru
self made woman sculpture
creation x recording
fivio foreign self made lyrics
creativity bitonto via traetta
travel beyond blog
creativity opposite
acreativemedley
blogging quotes goodreads
bobbie carlyle self made man
a self incriminating statement made by a suspect
how to add descriptions to selfmade functions in vba
creativity after retirement
blog ux
creative under bed storage
creativity block
self made banners
between creativity and originality
selfmade silencer
creation to salvation
blogging definition and example
creativity as a leader
self made millionaires vs inherited
creation zone
creative among us characters
creative options
blog niche ideas
website creation near me
similarities between blog and hyper poetry
creation bard
creativity like artist
selfmade autowerkz
blogging in the elementary classroom
barbara linkedin selfmade
rihanna richest selfmade
blog on google sites
creative during lockdown
selfmade object
blogging hashtags
farruko selfmade download
creation versus evolution debate
selfmade izzy
dehydrated hikers selfmade meals
self made font
otto selfmade
Source: www.dallasbehavioral.com
RELATED VIDEO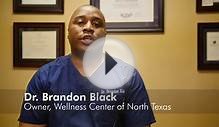 Wellness Center of North Texas Video - Dallas, TX United ...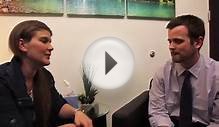 Comprehensive Mental Health in North Dallas/McKinney ...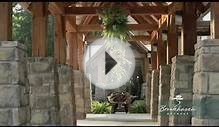 opening.mp4
Share this Post
Related posts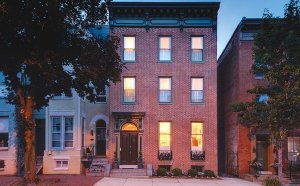 DECEMBER 10, 2023
Adult Residential Treatment Centers Adult residential treatment centers in Maryland (MD) offer residential care for adults…
Read More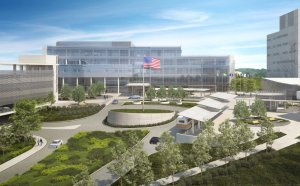 DECEMBER 10, 2023
At times, an individual with a mental illness may need psychiatric treatment in a hospital. Hospitalization, often referred…
Read More