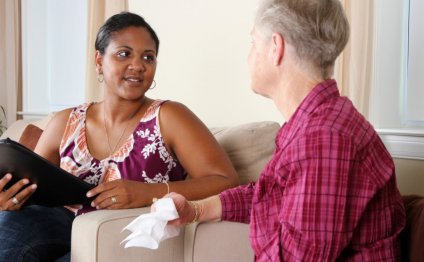 Free Family Counselling
The family is a group of people who care about each other or depend on each other and consider themselves as such. It may be a nuclear family of parents, step-parents and children but may also include grandparents, step-children and half-siblings.
Family life can be a place of refuge and security but for some it is a source of pain and disappointment. Our families absorb many of the stresses and strains from the outside world – and the pressures can boil over. Sometimes a personal problem, particularly in an adolescent, can overwhelm a family and there seems to be no clear way forward. At other times changes within the family leave other members confused and angry or hurt. When a crisis or disappointment happens for one member the family group absorbs the impact, sometimes helping and sometimes hindering. Sometimes the help comes at a high price to one or more members.
A family is a 'system' or an organisation, such as a social club or a workplace, but the rules and expectations of each one are unique and complex and often seen differently by each member. It is through examining what the explicit and hidden 'rules' might be in each family and how they are seen and interpreted by each member that the work might begin. One of the dilemmas of modern family life is the conflict of being an individual and remaining within the group, too.
For many people family therapy conjures up interventions by government agencies when a family group has become dysfunctional. But increasingly help is now sought to help to with the extreme behaviour of one member or to adapt to a shift or change.
Reasons for family counselling
disruption after separation or divorce or a new partner moving in
problems with step-family life
debt
problems with adolescents or older children
children leaving home
unwanted pregnancy.
The family's complex and unspoken rules can cause confusion and misunderstanding, particularly when there are changes. When someone joins a family or when someone leaves or changes their position in it the structure is altered for other members. Changes within the group members, from child to adult or from wage-earner to unemployed, are felt by the others in different ways.
The interconnected set of relationships and how difference and change might be managed is central to family counselling. The logistics of getting all members along to participate in counselling poses difficulties, but it can be a satisfying and rewarding means to establish new and healthier way of relating. Not all members attend every session; couples counselling, youth work or individual counselling may follow and the family may meet later to discuss changes.
How could counselling help me?
Family counselling is used to encourage conversation between members of the family. Who is going to speak? What is blocking that? What do they want to talk about? It might clarify a new pattern of being together after a marital breakdown or remarriage. It can also help to process feelings of being excluded or rejected which might be otherwise acted out in disruptive behaviour; misunderstood by the other family members. Communication might be repaired or established for the first time. Members may feel supported and encouraged to manage changes with the help of impartial trained family counsellor.
Private family therapists are increasing in number and some charitable and voluntary agencies now offer family counselling. They usually work with Systemic theories or in a cognitive way (looking at thoughts) to clarify what the problems are and then focus on solutions rather than delving into the origins of the problems. This can help with self-reflection for the individuals and increase self-awareness of their family's stage in its life cycle.
Issues which might be explored may relate to one incident or a repeated pattern. They can include exploration and understanding of
the current problem
how it is seen differently by different members
successful ways of dealing with past problems
parenting issues
characters of each member
communication
alliances and hostilities within the group
how the group functions emotionally - who is close and who is distant
who expresses anger or sadness and who comforts.
A family counsellor maintains neutrality at all times to establish a platform free from blame and prejudice to allow members to explore the problem and then express their concerns for the family's ability to change. Each family is unique, even within its own culture, and a non-judgemental view about the family's beliefs and values; ethnicity, sexuality, religion, ability, age and class is essential to allow a new, better 'system' or set of rules to be formed.
This is done by collecting the views and thoughts through questions, mainly about the differences that exist among the individuals. Family members are then invited to be observers, too, of the questions answered by other members and of their own behaviours and assumptions. The trained family counsellor offers the group an opportunity to think and reflect on the present situation with a view to moving towards a better way of being together.
An assessment can be difficult due to the number of clients – defining where the problem is can mean something different to each member of the family. One person might be blamed and they in turn may blame someone else. If this issue gets stuck these two members might work together for a couple of sessions. Counselling can help establish the events that have led to the family needing help. These might include life events, transitions or repeating patterns. Family problems might be mapped out to show their history and development and allow members to feel clearer about the problems and how they might have arisen, reducing blame. There should also be an opportunity to define the relationships, as people see them themselves and as others do. This can lead to greater awareness and insight to allow any necessary changes. It can also offer the opportunity to see the abilities and difficulties that are available within the family group for dealing with problems and change and how they be might be used.
Family therapy deals with more deep-seated problems within the family group. Problems might include:
separation and divorce Issues affecting children
eating disorders
mental health problems
self-harm
drug or alcohol dependency in young people
inappropriate sexual behaviour in young people.
Family counselling and therapy usually work with cognitive behavioural therapy, systemic and solution-focussed therapy and will work with group and with individual members on specific issues.
Source: www.counselling-directory.org.uk
RELATED VIDEO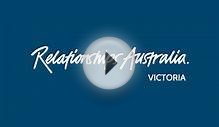 Counselling | Family Counselling | Relationship ...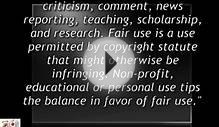 Free Discount Cards Donated to Family Counseling Center in ...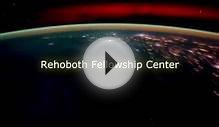 Free Family Counseling at Rehoboth Fellowship Center ...
Share this Post
Related posts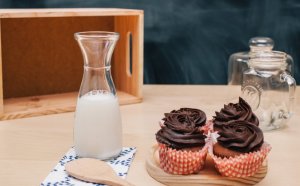 SEPTEMBER 23, 2023
A family can be complicated. Family counselling can help as it let's us take care of life's precious relationships. Contact…
Read More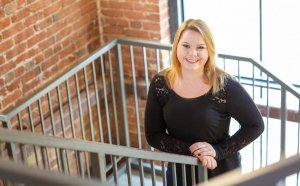 SEPTEMBER 23, 2023
Students receive comprehensive outpatient care for a variety of concerns, including anxiety, depression, stress, crisis management…
Read More