Kaiser Mental Health Center
Some days, Nick Garris' depression is so severe, he can barely get out of bed. The 85-year-old San Leandro man has suffered from a range of mental health problems since a 2013 knee injury impeded his mobility, according to his daughter Andrea Fritz. "He keeps going further and further into depression, " said Fritz, a retired Oakland Police Department detective. "He won't get out of bed. He won't move. He just wants to die."
Garris' mental health only got worse when he was unable to schedule frequent psychiatry and therapy appointments with his healthcare provider, Kaiser Permanente, Fritz said. In recent months, his psychiatrist has repeatedly told him he has to wait three weeks or more for another appointment. Kaiser has sent him to group therapy sessions in which he listens to other patients discuss their own mental illnesses — a process that sometimes further exacerbates his depression, according to Fritz. "Nick has fallen through the cracks of Kaiser, " she wrote in a recent grievance against Kaiser that documented her ongoing difficulties navigating her father's medical and mental health care.
Fritz filed her complaint eight months after the California Department of Managed Health Care (DMHC) raised concerns about Kaiser's mental health treatment as part of an investigation into the provider's behavioral health services. In February, DMHC concluded that Kaiser — which provides coverage to 3.8 million members in Northern California, where it operates dozens of hospitals and centers — was frequently failing to provide patients with timely access to mental health appointments in violation of state law. Kaiser was also regularly misrepresenting the services available to members in a way that "can actively discourage patients from obtaining care, " DMHC wrote.
In the months since the state released its report, therapists say conditions haven't improved. Last week, the National Union of Healthcare Workers (NUHW) — which represents 1, 400 psychologists, therapists, and social workers in Kaiser's Northern California region — threatened to go on strike amid contract negotiations, alleging that the healthcare organization continues to risk patients' lives with its inadequate care. Kaiser, workers said, has neglected to hire enough mental health clinicians and failed to address concerns raised by DMHC, doctors, and patients. Late Sunday night, however, NUHW called off a strike planned for Monday after it reached a tentative agreement with Kaiser for a three-year contract that the union said would help improve patients' access to care.
But questions remain about Kaiser's compliance with the law and whether the new contract agreement will force the Oakland-based healthcare giant to make fundamental reforms. For years, Kaiser has faced complaints that it has prioritized profits, kept its mental health care system understaffed, and blocked patients in crisis from receiving consistent, individualized support (see our 8/13/14 cover story, "A Flawed Model of Care"). DMHC first issued a $4 million fine against Kaiser in 2013 due to a number of serious violations in its mental health services, and in the follow-up review this year, health officials said Kaiser had only addressed some of the deficiencies.
Under state rules, health plans are required to offer non-urgent psychiatry appointments within fifteen business days and mental health appointments with non-physician staff (such as a social worker) within ten days. In the February report, DMHC said it reviewed 148 medical records in Northern California and found that 33 patients (22 percent) did not have access to intake or follow-up appointments within the timeframes required by law.
In recent interviews, the most common complaint from clinicians was that patients who want weekly or semi-monthly therapy sessions often have to wait three weeks or more for a return appointment due to clinicians' packed schedules. The tentative agreement announced this week includes a provision guaranteeing that for every new intake appointment, clinicians would be allowed to schedule four appointments for returning patients — a ratio that could help eliminate the lengthy delays for follow-up sessions. But clinicians said the contract would only help solve the problem of hazardous wait times if Kaiser hires enough clinicians to meet the demands of patients and becomes fully compliant with the law.
Even though nine months have passed since the February report, internal Kaiser records from throughout the region suggest that patients are still facing dangerous — and illegal — wait times. Last week, Fred Seavey, NUHW research director, provided me with extensive documents showing how Kaiser has made little progress since the DMHC report. Because of long wait times, patients either end up in group therapy sessions that are overcrowded and ineffective — or patients pay out-of-pocket for therapy outside of the Kaiser network, clinicians said. Patients who can't afford additional care and can't get regular sessions sometimes end up suffering mental breakdowns, forcing them to rely on Kaiser's emergency room while waiting for a new appointment, according to clinicians and patients' families.
One September email from a Kaiser Oakland psychotherapist to her colleagues references a "waitlist that has been generated over the past several months" for a trauma therapy group. That means patients with serious diagnoses, such as post-traumatic stress disorder or acute stress, have been unable to access timely care even in a group setting, according to NUHW. And in an October email to her colleagues, Oakland psychiatric social worker Genna Brodsky requested help for a "depression stabilization group" that she said meets for only ninety minutes, but can include as many as fifteen patients. Sometimes multiple participants may be suicidal, she wrote. NUHW recently submitted both emails to DMHC investigators as evidence of Kaiser's neglect.
weather green bay wi
future inflation calculator
future vs forward
future towards a
green tomato recipes
flights to south korea
future through numerology
future inflation calculator
future without speciesism award
heathered green
color sage green
etsy success story
before future tense
bodhi ransom green
the future at the bottom of pyramid
5900 cityview blvd, fort worth tx 76132
ivf success rate by age
future tense into passive voice
future wife
green shades
future baby girl names 2020
future past duran duran lyrics
fistula surgery success rate
future walk thru lyrics
airport beach maui
future around definition
future at rosebar
futurology of education in hindi
humor kdrama
airport x ray machine
cityview church fort worth
airport food
future vs forward
humor or humour
future kids
cityview care center nursing home
future against all odds lyrics
airport after curfew
dark humor pro clubs names
future nostalgia tour
future beyond line of sight
future from 8 mile
cityview estates
success leaves clues
airport terminal
future funk
future among us maps
future automation
green belt
cityview centre i
future zodiac sign
future instagram
future albums
future net worth 2021
airport marina ford
future care
future value of annuity calculator
future atlanta
future goals
future beyond line of sight
future proof
future x strain
green rose
future through choices
schumer box
rough green snake
future through astrology
future towards a
robson green
airport shuttle near me
green peace
futurology definition deutsch
success isn t always about greatness
avoidant attachment relationship success
difference between humor and laughter
green roses
green tea fat burner
future of covid
imagens de humor contra o corinthians
future zahir wilburn
futurology in a sentence
humorous synonym
green goblin actor
airport off site parking
motivational quotes for students success
difference between futurology and foresight
airport shaped like a bird
green bay packers rumors
future ford roseville
selena green vargas porn
future inside the mattress mp3
z airport parking reviews
before future boy
crisp green
future past tense
översätt humor till engelska
humor without sarcasm
cityview church york, pa
future city
airport after covid-19
recipe for success
future definition
future on donda
craigslist bowling green ky
lime green nails
goigle flights
future beyond shell
future islands letterman
but future focus
heights at cityview
humor of the past
futurology example sentence
future electronics
cheap flights from atlanta
future meaning
success boil in bag rice
flights from houston
humor to fight the tumor 2021
green lantern ring
future chevrolet
future jesus meme
future against all odds
futurology magazine
green beam
invitro fertilization success rates
future without his glasses
saw palmetto hair regrowth success
tucson airport beyond bread
future war between india and pakistan
future value of annuity
helping thru humor
holiday inn express ft worth cityview
futurology manic street preachers review
future diary
flights from dallas to san diego
future near earth asteroids
difference between future and near future
airport auto
great success
future as a father
but future is uncertain
opposite of sanskari
cityview bowling fort worth tx
futurology articles
other words for success
rough green snake
green eyeshadow looks
future house
futurology studies limited
how i raised myself from failure to success in selling
humor zodiac signs
future diary
future war
san francisco flights
future of top ships
difference between humor and satire
flights from dallas to atlanta
future in spanish
Source: www.eastbayexpress.com
RELATED VIDEO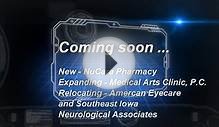 Jefferson County Health Center Hite Medical Building ...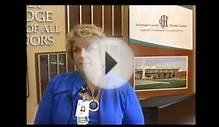 Jefferson County Health Center celebrates Blue Zones work ...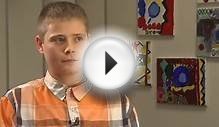 Johnson County Mental Health Center
Share this Post
Related posts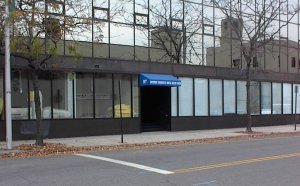 SEPTEMBER 24, 2023
SWCMHS ADMINISTRATIVE OFFICE: 97 Middle Street, Bridgeport, CT 06604 PH: 203-579-7300 Fax: 203-579-6305 COMMUNITY OUTPATIENT…
Read More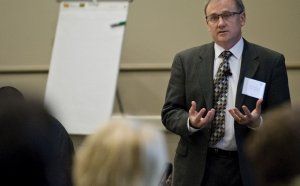 SEPTEMBER 24, 2023
Blue Ridge Counseling Center Dr. Bob Lizer, MD 335 Westside Station Drive Winchester, VA (540) 662-7 Dr. Russell McKelway…
Read More