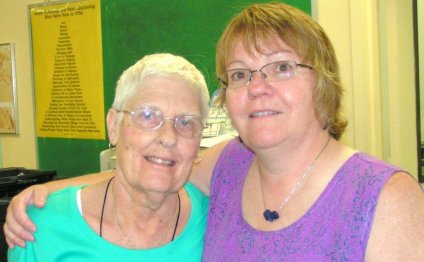 Mental Health Association of Suffolk County
Position Description:
Work is done primarily in the community and position entails travel throughout the East End. Agency vehicles can often be used but a safe, personal auto and a clean NYS Drivers License are required; mileage reimbursement provided. Care Managers work in teams and receive weekly supervision and as much support as needed. Great working environment; laptops and cell phones provided.
Key activities include:
Qualifications:
The successful candidate should possess or be quickly able to acquire the following skills and abilities:
Application: Send a resume and a cover letter expressing your interest in this position to:
Kristi Bosco, HR Coordinator
Association for Mental Health & Wellness
Fax: (631) 676-6934
Senior Staff Accountant
Key responsibilities will include:
1) Contract claiming and reporting
2) Preparation and reporting of contract budgeting
3) Bank reconciliations for four accounts
4) Analysis and reconciliation of general ledger accounts
5) Assist with month end, quarter end and year end close duties, including various state and county reporting requirements.
6) Assist with internal & external auditors for quarterly and fiscal year end requests
7) Assist Controller and CFO in other tasks as deemed necessary (i.e. correspondence, filing, copying/scanning documents, etc.)
Kristi Bosco, HR Administrator
Maintenance Technician - John J. Lynch Veterans Place
"To assist homeless veterans to regain their dignity and independence"
The central responsibility of the Maintenance Technician is to assume responsibility for day to day general maintenance and small repairs to ensure the continued safety and operability of the shelter.
Salary:
$40, 000 plus highly competitive benefits package
Hours:
Full time - 37.5 hours per week, some flexibility for eve/weekend
Location:
Riverhead, NY - travel throughout Eastern Suffolk
Availability:
Immediate
Coordinating and monitoring behavioral, physical health, and social services based on consumer-driven needs assessment and service plan;
Building and monitoring linkages with natural supports and formal community resources including hospitals, outpatient clinics, rehabilitation, self-help, and social service providers.
Providing supportive, recovery- and wellness-directed coaching and counseling in-person and via telephone communication.
A Bachelor's degree in a human service/health discipline and two years' experience is required. Candidates with Master's degrees related to physical/mental health are also encouraged to apply. Bi-lingual skills and personal recovery experience are highly encouraged to apply.
Excellent inter-personal communication including the ability to establish empathic, empowering relationships with people who have experienced psychiatric and substance abuse disabilities and trauma as well as debilitating physical conditions;
Strong communicate with health professionals involved in the consumer's care;
Understanding of the key elements of recovery and wellness, including the role of family and self-help;
Sound organization skills including computer skills (agency uses electronic health records).
Basic knowledge of the public health/mental health system, public entitlement and social service programs;
Candidate must be a reliable self-starter with the ability to work both independently and as part of an interdisciplinary team.
$45 to $50k, commensurate with experience, with excellent benefits (medical/dental/vision, leave tim
Monday through Friday, 830am to 430pm
Ronkonkoma, NY
Immediately
6 + years experience in accounting
Excellent computer skills a must relating to excel spreadsheets and word documents
Must be a reliable self-starter with the ability to work both independently and as part of a team
Strong organizational and time management skills
Excellent comprehension skills needed regarding contract regulations and procedures
Non – Profit experience a plus.
Knowledge of Fund-Ez Accounting software helpful.
BA Degree Accounting
$13.64 per hour
18.75 hours per week
John J. Lynch Veterans Place
Mill Road
Yaphank, NY
ASAP
Responsible for attending to the general condition of the facility. The Director will assign tasks to the Tech as appropriate. The Director will prioritize and keep track of when they are done, how they are done and what materials are needed.
All staff is responsible for changing light bulbs, shoveling walkways and bringing out garbage. Cleaning and small maintenance issues need to be taken care of as they arise.
A work order will be completed by the Director for each job assigned, when it needs to be done and by whom. The Technician will complete the information as to when the job was completed, how long it took and what materials were needed.
Regular outside maintenance will be done by the Technician or hired out, as is appropriate.
Will be responsible for the overall safety and welfare of the facility, acting in the residents' best interest. Inform supervisor when a situation occurs that requires the attention of an outside service such as heating, electrical or plumbing.
Security checks and room inspections including looking for any bed bug evidence, leaky faucets, toilets and items that require maintenance.
Complete a weekly safety and checklist for facility to ensure everything is in working order and properly maintained.
Routine maintenance of SCUV Permanent houses as directed by work order, such as annual battery replacement of smoke and carbon monoxide detectors and periodic painting
espacios coworking
how to buy a business in gta 5
wework coworking space
birmingham coworking office
coworking moscow
how to use social media to grow your business
stylish look
international health insurance plans
shire horse society
lloyds international
what is core values in business
radio communication
tb deaths worldwide
yorkshire building society isa
what insurance do i need for a dog walking business
essex birdwatching society
Source: www.mhaw.org
RELATED VIDEO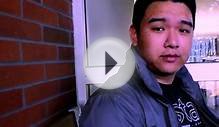 Youth Mental health Association: Join Us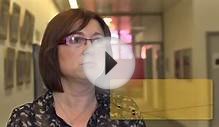 BSc (Hons) Mental Health Nursing at University Campus Suffolk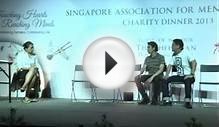 Singapore Association of Mental Health (SAMH) play 2013
Share this Post
Related posts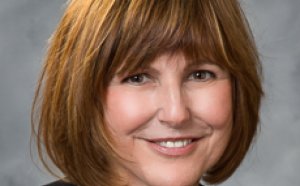 SEPTEMBER 23, 2023
MHA is an equal opportunity employer. We pride ourselves on providing our employees and volunteers with a work environment…
Read More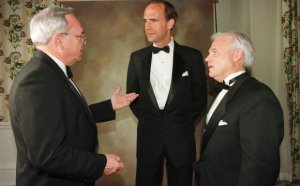 SEPTEMBER 23, 2023
Mental Health America of Greater Houston, established in 1954 by philanthropist Ima Hogg, is the area's longest serving mental…
Read More