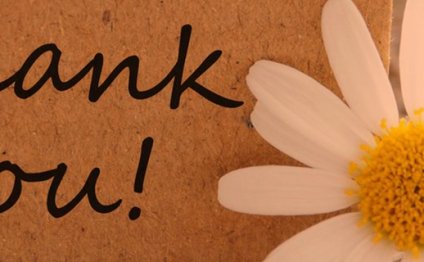 Integrated Mental Health Services
The Definition of Integrated Behavioral Health Care
Integrated behavioral health care is an emerging field within the wider practice of high-quality, coordinated health care. In the broadest use of the term, "integrated behavioral health care" can describe any situation in which behavioral health and medical providers work together. However, for the purpose of the IBHC Measures Atlas integrated behavioral health care specifically addresses the integration of behavioral health and primary care and is defined as follows:
The care a patient experiences as a result of a team of primary care and behavioral health clinicians, working together with patients and families, using a systematic and cost-effective approach to provide patient-centered care for a defined population.
This care may address mental health and substance abuse conditions, health behaviors (including their contribution to chronic medical illnesses), life stressors and crises, stress-related physical symptoms, and ineffective patterns of health care utilization.
The following points serve to clarify the language used in the definition of integrated behavioral health care and to provide guidance on the contexts in which the definition can be applied.
The term "behavioral health" is used to emphasize the broad applicability of integrated health services in medical care. Behavioral health encompasses behavioral factors in chronic illness care, care of physical symptoms associated with stress rather than diseases, and health behaviors, as well as mental health and substance abuse conditions and diagnoses. This choice was made with recognition that the term "behavioral health" may be less familiar to some audiences than the term mental health. It is also recognized that, in some circles, "behavioral health" may be used differently than it is being used here. The intention in the IBHC Measures Atlas is to be broad and inclusive in thinking about the role of behavioral health clinicians in medical settings, not to create a debate about proper terminology.
The term "patient-centered care" reinforces that the patient is a key stakeholder in integrated care. Patient-centered care is defined as health care that establishes a partnership among practitioners, patients, and their families (when appropriate) to ensure that decisions respect patients' wants, needs, and preferences and that patients have the education and support they need to make decisions and participate in their own care.
The use of the term "systematic" indicates that integration needs to be a routine part of care. Integration should be used reliably whenever appropriate for the care of the patient.
Integrated behavioral health care teams and services do not have to be present or delivered in the same physical location to meet the definition of integrated care. While there appear to be advantages to bringing behavioral health services on site in primary care settings, such as increased likelihood that patients referred for services will follow through and the opportunity for medical and behavioral health providers to build their relationships and skills through informal interactions, increased integration can occur between clinicians and organizations that are physically separate but use shared care plans and workflows that achieve integration of care. This is considered an acceptable variation as long as the care team can fulfill the required functions of integrated behavioral health care from separate locations.
This definition is adapted from AHRQ's Lexicon for Behavioral Health and Primary Care Integration: Concepts and Definitions Developed by Expert Consensus, referred to simply as the Lexicon. This has been updated from an earlier lexicon with more background rationale and application to creation of a research agenda contained in A National Agenda for Research in Collaborative Care.
The Lexicon includes a functional definition for integrated behavioral health care, which served as the conceptual framework for this IBHC Measures Atlas. The Lexicon is the product of an AHRQ-sponsored process to develop a consensus, functional definition for integration of behavioral health and primary care. In 2009, AHRQ convened a group of subject matter experts to set a research agenda. The group was later expanded to include 18 members of the AHRQ National Integration Academy Council (with other invited participants), and the resulting Lexicon is posted in full on the AHRQ Web site.
The Relationship Between Integrated Behavioral Health Care and "Good Health Care" in General
The definition of integrated behavioral health care may come across to some readers as describing good health care in general, rather than specifically describing integrated behavioral health care. The reader may ask, "If the elements of integrated behavioral health care look so much like good care in general, why feature them separately? What's the difference? What's the point of a separate IBHC Measures Atlas?"
The reason is largely historical. Good health care, at its best, should be inclusive of behavioral health. It is all one field, after all. However, over the past two decades, a tremendous amount of resources have been devoted to developing and implementing the principles of good, high quality health care, particularly in familiar clinical areas such as prevention, acute medical care, and chronic disease management. Indeed the "Patient-Centered Medical Home" concept synthesizes many or all of these functions in one aspirational description widely proposed for implementation and measurement. However, these principles of good care have not been systematically applied on a broad scale to the integration of primary care and behavioral health care. Therefore, it is important to take the familiar principles of good health care and explicitly apply them to the narrower and historically challenging area of behavioral health integration.
In the future, when the behavioral dimension of health and health care is well integrated with primary care in practice and in principle, it may all seem like "good care in general." Until then, the IBHC Measures Atlas is a resource for those practices and organizations seeking to provide integrated behavioral health care to their patients.
Source: integrationacademy.ahrq.gov
RELATED VIDEO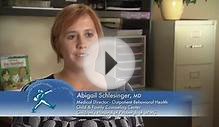 Early Access to Integrated Behavioral Health Services in ...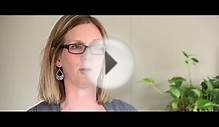 The Integrated Mental Health Services for Complex Kids Program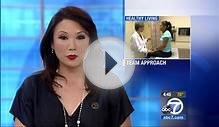 Integrating mental health services in pediatric practices ...
Share this Post
Related posts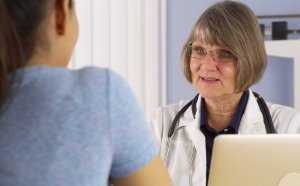 JUNE 08, 2023
What is the Community Mental Health Services Block Grant (MHBG)? The MHBG program s objective is to support the grantees…
Read More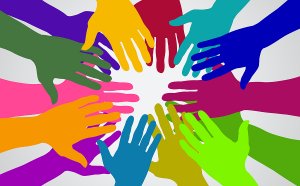 JUNE 08, 2023
Community Behavioral Health (CBH) is a not-for-profit 501c (3) corporation contracted by the City of Philadelphia to provide…
Read More