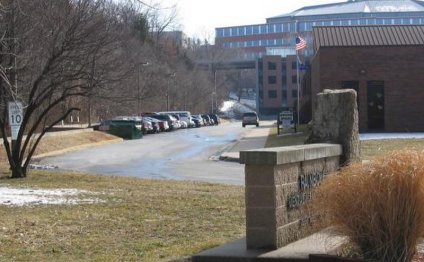 Rainbow mental Health Facility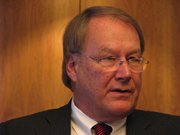 Local mental health center will oversee crisis stabilization units
By Dave Ranney | January 23, 2014
Gov. Sam Brownback today unveiled his administration's plan for reopening the Rainbow Mental Health Facility.
"I think this is a winner, " Brownback said, referring to a Kansas Department for Aging and Disability Services plan for privatizing the state hospital's operations.
The plan calls for converting the former 50-bed inpatient facility to a 10-bed "crisis stabilization resource" designed to connect people with serious and persistent mental illness to community-based services.
The new facility also will have a six-bed triage and observation unit and a six-bed detox unit.
Only the 10-bed unit will involve patient stays of more than 24 hours.
The new facility will be managed by Wyandot Center, which is the community mental health center in Kansas City, Kan. The center in turn will subcontract with the Johnson County Mental Health Center and Heartland Regional Alcohol and Drug Assessment Center.
During an afternoon press conference at Wyandot Center, KDADS Secretary Shawn Sullivan said his agency had signed a three-year, $3.5-million-a-year contract with Wyandot Center.
Sullivan said Rainbow's annual budget was about $7 million and that the remaining $3.5 million would be shifted to pay for continued operation of the 30-bed unit opened at Osawatomie State Hospital after Rainbow was closed because of building code and other problems.
Under the current system, Brownback said, too many would-be mental health patients find their way into to the state's criminal justice system, "which really isn't set up to deal with mental health and substance abuse issues."
And he said many patients end up being referred to Osawatomie State Hospital because they're in crisis and have no place else to go.
State officials closed all but six of Rainbow's beds in 2011 after federal surveyors cited the hospital for being understaffed and the State Fire Marshal found safety violations. The six beds were converted to a crisis stabilization unit.
Wyanodot Center Executive Director Peter Zevenbergen called the initiative an "unprecedented" alliance between government and non-profit service providers.
Photo by Dave Ranney
KHI News Service
Wyandot Center Executive Director Peter Zevenbergen
He said his agency plans to use about one-third of the three-story building, which is at 2205 W. 36th Ave. in Kansas City, Kan., near the University of Kansas Medical Center.
"There's a lot of renovation work that needs to be done, " he said, "And the way the building is set up, we'd rather not do that."
He said the portion of the building Wyandot Center would use has sprinklers and the portion that fails to meet fire safety codes would be closed off.
The new operations should be up and running by April 1, he said. Initially, the facility's catchment area will be limited to Wyandotte and Johnson counties.
Capt. Doug Parisi, of the Kansas City, Kan. Police Department, said he welcomed the governor's announcement.
"All across the country, jails have become the de facto mental health center for people who can't take care of themselves, " he said. "This will give us an alternative to the incarceration and booking. This will give us an alternative to criminalizing mental illness."
Sullivan said the 30-bed unit that KDADS opened at Osawatomie State Hospital when Rainbow closed will remain open.
Rainbow employees who made the move to OSH, Sullivan said, would be allowed to remain at OSH, encouraged to apply for jobs at the repurposed Kansas City facility, or given the opportunity accept other state jobs.
The KHI News Service is an editorially independent initiative of the Kansas Health Institute. It is supported in part by a variety of underwriters. The News Service is committed to timely, objective and in-depth coverage of health issues and the policy-making environment. All News Service stories and photos may be republished at no cost with proper attribution, including a link back to KHI.org when a story is reposted online. An automatically updated feed of headlines and more from KHI can be included on your website using the KHI widget. More about the News Service at or contact us at (785) 233-5443.
Source: www.khi.org
RELATED VIDEO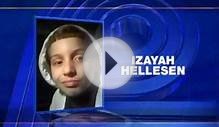 8 Year-Old Transported To Mental Health Facility With ...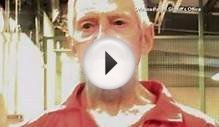 Robert Durst Transferred to Mental Health Facility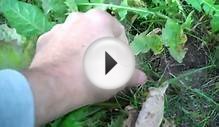 87th hunt 2012 ( closed adult mental health facility ...
Share this Post
Related posts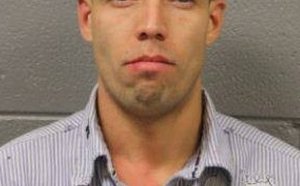 SEPTEMBER 23, 2023
Receive the latest local updates in your inbox Taxi driver credited with recognizing escapee from Elgin mental health center…
Read More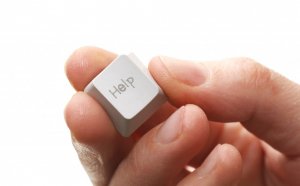 SEPTEMBER 23, 2023
I was diagnosed with bipolar about 16 years ago and it took years for me to find an effective treatment. At the time, I was…
Read More