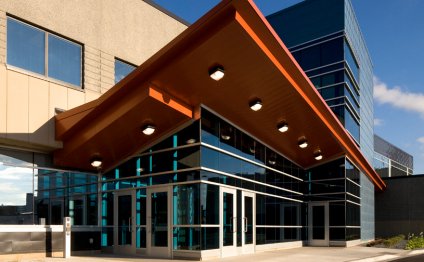 Minnesota Mental Health Clinics
Amy Anderson – MSW, LICSW is a licensed therapist with over 6 years' experience in the mental health field; she has been on staff at CMMHC since March of 2009. In addition to proving therapy in an outpatient setting Amy provides therapy in the school based setting. She received her Bachelor's Degree in Social Work from Wartburg College in Waverly, IA and her Master's Degree in Social Work from College of St. Catherine / University of St. Thomas School of Social Work in St. Paul, MN. Amy has worked in the adoption field for several years. She has experience providing psychological services to individuals struggling with both adoption and infertility issues. Her areas of specialty include Cognitive Behavioral Therapy and Dialectical Behavioral Therapy. Amy currently works with individuals, couples and families ages adolescent to adult
Danielle Brant – MSW, LGSW, LADC is a dually licensed therapist, with experience in both the chemical health and mental health fields. Her expertise lies in the area of co-occurring substance use and mental health disorders at the individual, couples, and family systems level. In working with adolescents, adults, couples, and families, Danielle assists clients with presenting concerns that typically include depression, anxiety, ADHD, separation/divorce, behavioral concerns, criminal justice involvement, and life transitions. Danielle uses a client centered and strengths-based approach, holding the strong belief that individuals are the experts in their own lives. Danielle holds a Master's Degree in Clinical Social Work from the University of St. Thomas, as well as Bachelor's degrees in Chemical Dependency Counseling and Community Psychology.
Marie Fisher – MS, LPCC is a licensed professional clinical counselor with over 6 years in the mental health field. She obtained her Bachelor's degree in Community Psychology and her Master's degree in Community Counseling from Saint Cloud State University. Marie has experience working with children, adolescents, families, couples, and individuals, providing support with a variety of mental health concerns including depression, anxiety, trauma, and PTSD. Her therapeutic styles include Cognitive Behavioral, Person-centered, Strength-based, and Empowerment strategies. She has a passion for working with women and the LGBT community, and enjoys assisting clients in finding their inner strength and resilience.
David Earl Johnson – MSW, LICSW has over 30 years' experience providing counseling to a wide variety of pre-teens, adolescents and adults including many people with long standing, complex, and difficult problems that haven't responded well to treatment. He has extensive experience with the broadest diversity in treating depression, anxiety, complicated grief, relationship difficulties, parenting, recovery from child and/or domestic abuse, crime survival and trauma. Davis is a graduate of Washington University in St. Louis, Missouri and has worked in a number of community mental health settings as a psychotherapist and manager.
Kelly Lindberg – Psy.D, LP, LADC is a licensed psychologist who completed her doctorate in psychology from the Minnesota School of Professional Psychology and is the Clinic Manager at the Monticello office. She completed her bachelor degree in psychology with a focus on addiction counseling at Argosy University-Twin Cities and has been a Licensed Alcohol and Drug Counselor since 2006. Kelly provides individual, couples, and family therapy as well as psychological testing. She enjoys working with adolescents and adults from a wide range of backgrounds and interests and is comfortable working with concerns related to anxiety, depression, trauma, abuse, grief and loss, substance abuse, co-occurring disorders, and serious and persistent mental illness. Kelly has a client-centered approach to therapy, while also utilizing aspects of Cognitive-Behavioral Therapy and Dialectical Behavior Therapy.
Steven Loos – Psy.D, LP is a licensed psychologist and the Director of Outpatient Services. He obtained his Bachelor's Degree in psychology at St. John's University and received both a Master's and Doctoral Degree in Counseling Psychology from the University of St. Thomas. He has extensive training on treating trauma and exploring how this impacts interpersonal relationships. Steven has previously been a Clinical Supervisor at a Co-Occurring Disorder Treatment facility and explores the complex interaction between substance use and mental health symptoms. Steven's approach focuses on developing a therapeutic alliance, building on the existing strengths of the client and exploring patterns of interpersonal relationships.
Caleb Mol – MS is a clinical therapist trained in family systems, couples counseling, and individual therapy. Caleb enjoys working with multiple ages ranging from teenage children to adults. He has a wide-variety of experience providing therapy in multiple environments including in-school, outpatient clinics, and Adult and Adolescent Day Treatment settings. In addition to providing therapy to couples and families, Caleb has a passion for coaching adolescents and has done so in both public and private school settings. Caleb's experience as a college athlete has given him the ability to connect and empathize with adolescents who are facing pressure as an athlete and student simultaneously. Caleb's professional philosophy includes creating an empowering and supportive environment for clients to allow them to make positive changes in their lives. Caleb applies a non-judgmental and validating systematic approach to therapy. Caleb graduated from St. Cloud State University with a Master of Science degree in Marriage and Family Therapy. He also has a Bachelor of Science degree in Psychology from the University of Wisconsin-River Falls. Caleb is currently working towards independent licensure as a Marriage and Family Therapist.
Laura Smith – Psy.D., LP is a licensed clinical psychologist. She completed her Doctoral and Master's degree from the California School of Professional Psychology at Alliant International University in San Francisco, CA and received her Bachelor's degree in Psychology from the University of St. Thomas. Laura completed her Pre-Doctoral internship at the Youth Consultation Service Institute for Infant and Preschool Mental Health in New Jersey and completed her Post-Doctoral fellowship at Brakins Consulting & Psychological Services, LLC. She received a certificate in infant and preschool mental health and has been trained in Early Childhood DC 0-3 assessments. Laura specializes in infant and preschool mental health, trauma, attachment issues, mood and behavioral disorders, and anxiety. She has also enjoyed her varied experiences working with a diverse amount of children, adolescents, adults, and families in outpatient clinics, day treatment settings, elementary and junior high schools, a private practice clinic, and supportive housing programs. Laura has been trained in Trauma-Focused Cognitive Behavioral Therapy and currently provides consultation to the early childhood program, that she helped to develop at Brakins Consulting & Psychological Services, LLC.
Monticello Assertive Community Treatment (ACT) Team
Tracy Hinz – LICSW is licensed in Clinical Social Work. She received her Bachelor of Arts Degrees in Social Work and Psychology from Concordia College, Moorhead, MN and her Master's Degree in Social Work from the University of Minnesota. Tracy has provided Assertive Community Treatment leadership services for fourteen years, with team startup in Nebraska and Iowa.
Source: cmmhc.org
RELATED VIDEO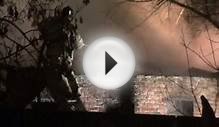 Russian mental health clinic fire in Voronezh kills 23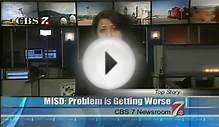 Closure of Mental Health Clinic Takes Toll on Teens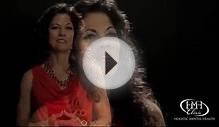 The Holistic Mental Health Clinic - Lynn Nelson
Share this Post
Related posts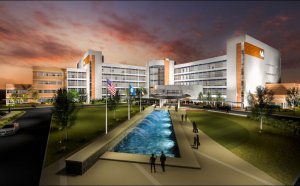 DECEMBER 11, 2023
VA provides specialty inpatient and outpatient mental health services at its medical centers and community-based outpatient…
Read More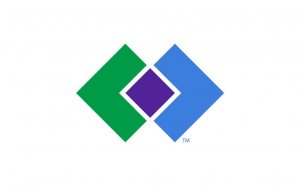 DECEMBER 11, 2023
Philadelphia's Office of Mental Health (OMH) provides mental health services for adults and children requiring medical, social…
Read More